Drew Smerdzinski – 17U Head Coach
Drew Smerdzinski joins the Cavs organization in 2022 as one of the most promising up and coming high school coaches in the Northern Virginia.  The Vienna native was a star-athlete at James Madison HS, where he played multiple sports and became an elite basketball player during his playing career.  The highly decorative former Warhawk was named All-District and recognized as one of the best defense players in the league, which cemented his legacy in the Vienna sports community.
Coach Smerdzinski has been coaching AAU in the area for 4 years, one of which his team went on and won the 14U/8th grade National Championship in 2018.  He has been coaching at his alma-mater at James Madison HS over the past nine seasons, 4 of the years as Varsity Assistant and 5 years as JV head coach.  During Coach Smerdzinski's time at Madison, the Warhawks won multiple District Championships and made several more appearances in the District finals.  The most notable feat came in 2017, when Madison Warhawks won the Northern Region Championship and went out to play in the VHSL Class 6 State Tournament.  
Smerdzinski is currently a Special Education teacher at Fairfax Villa Elementary School.

Doug Sawitzky – 17U Head Coach
Doug Sawitzky returns to the Cavs organization in 2022 after head coaching Cavs team for 6 seasons in previous stints.  Most notably he coached the class of 2017 NOVA Cavs from their 14U through their final 17U showcase season.  Over the course of those 4 years, his team won over 100 games together with several tournament championships. Six players from Coach Sawitzky's team went on to play college basketball, all of whom played with the Cavs for at least 3 years.
Coach Sawitzky has 11 years of high school coaching experience, including 8 seasons at the varsity level and 3 seasons as a JV head coach – all at George C. Marshall HS. During Coach Sawitzky's time as a varsity assistant, the Statesmen won their first 3 district championships in school history (2013, 2018, 2019) and had two other conference final appearances (2016 & 2017). 
Doug Sawitzky is currently a school counselor at Marshall High School.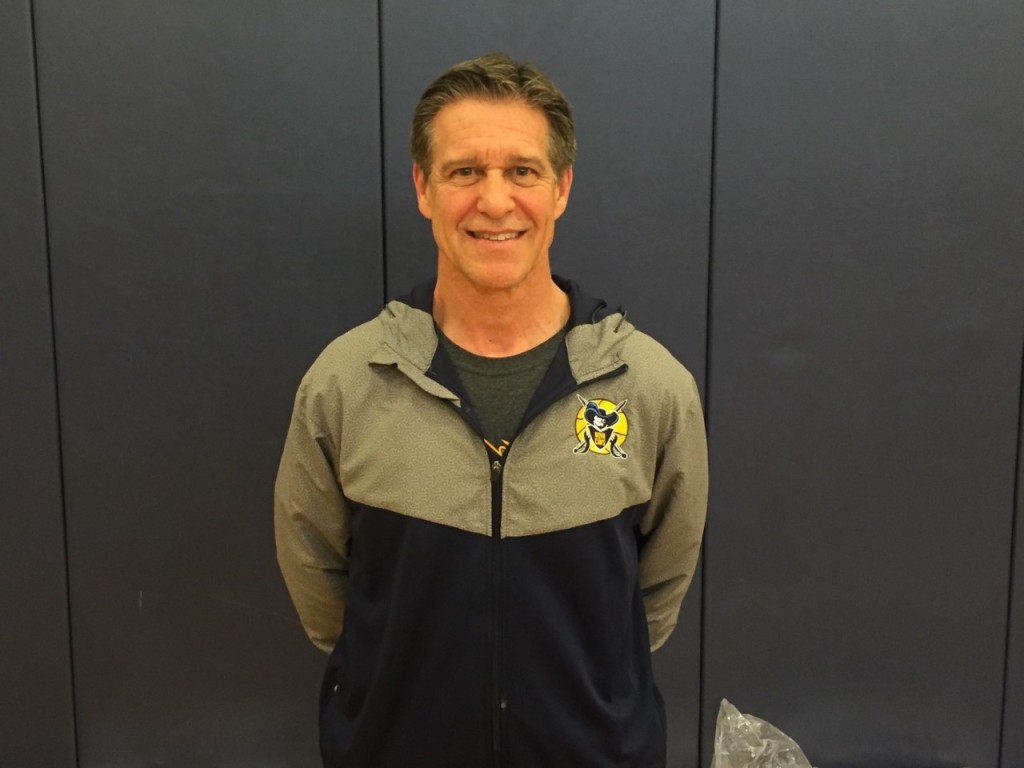 Dale Howell – 17U Assistant Coach
Coaching Experience:
Current Varsity Assistant Coach, Oakton High School
Current Business Teacher, Oakton High School
5 year NOVA Cavs Coach
Over 15 years of head coaching experience with Chantilly Youth Association
Head coach of over 50 squads, with 10+ titles over that span
Emphasis on skill development and fast-paced style of play

Ross Callaghan – 16U Head Coach 
Coach Callaghan is entering his 7th year with NOVA Cavaliers and 4th as a head coach.  Coach Callaghan played 3 years of varsity basketball for Langley high school in McLean, VA where he earned Second Team All-Conference honor his senior year.  He currently works at Freddie Mac in McLean.
Seventh year as NOVA Cavaliers AAU Coach
George C. Marshall HS Boys Varsity Assistant Coach
Three year letter winner at Langley HS
Two year starter
Second Team All-Conference Player
District All-Tournament Player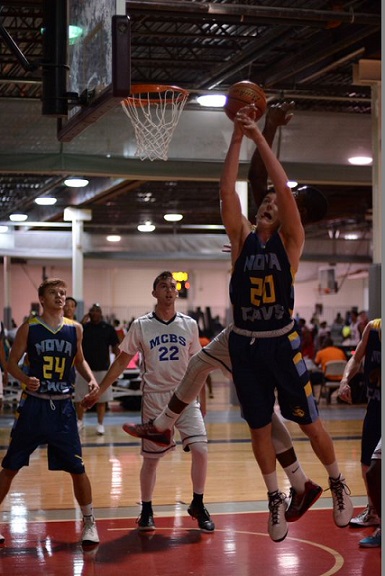 Nate Shafer – 16U Assistant Coach 
Coach Shafer is entering his 2nd year with NOVA Cavaliers as an assistant basketball coach.  Shafer was one of the most decorative players in NOVA Cavs basketball history, where he led the organization into many prominent finishes in several high profile AAU events.  He played 3 years of varsity basketball for Langley high school in McLean, VA where he earned Conference Player of the year and VHSL All-State team.  Shafer went on and played basketball at Swarthmore College, where he was named 2020 D3 NABC All-American and leading catalyst on the #1 team in the nation.
Shafer is currently playing oversea at Ireland (Dublin).
Second year as NOVA Cavaliers AAU Coach
2017 Liberty District Player of the Year
2016 and 2017 Liberty District Defensive Player of the Year
2017 VHSL All-State Team Selection
Three year letter winner at Langley HS

Ricky Peters – 16U Assistant Coach 
Coach Peters is entering his 1st year with NOVA Cavaliers AAU Basketball as an assistant.  He was a former basketball player at Fairfax HS and named All-District (Patriot) twice during his playing career.  Peters is currently a college student at Virginia Commonwealth University.

Tyler Young – 15U Head Coach
Coach Young is starting his second season with the NOVA Cavs.  He has many years of experience coaching Travel League and AAU Basketball around the local Northern VA area.
Coach Young believes passionately in teaching fundamental defense.  He is committed to teach young players about playing basketball with heart and strong effort, which will bring positive life lessons through sports experience.

Joe Corish – 14U Head Coach
Joe grew up on Arlington, Virginia, having attended and played varsity  basketball for Bishop O'Connell High School.  He began coaching both  girls and boys travel and AAU basketball teams in 2001 including Vienna and Chantilly  travel teams at all ages.  In 2002 he formed two boys AAU teams and has coached them in local and  national tournaments throughout the past decade.   Between 2013 and 2015 he was the head coach of the boys varsity high school team at Trinity Christian High School in Fairfax, Virginia.  Joe practices law for Bean, Kinney & Korman, P.C. in Arlington, Virginia,  focusing on commercial lending, real estate and corporate matters by day.  His  primary goals during the AAU season are to teach players how to play  together as a team, continue to develop their individual skills, and stretch them to play beyond their comfort zone so they get the most improvement as possible out of the season.  He wants players to learn to compete to their best ability and with their best effort at all times, and love doing so.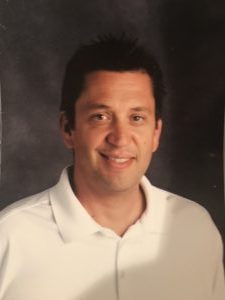 Shannon Byrnes – 13U Head Coach
Current Reston Travel 7th grade Division 1 Head Coach
16 year High School Coach at South Lakes High School
2 years as Freshman Assistant Coach
4 years as Freshman Head Coach
5 years as Junior Varsity Head Coach
5 years as Varsity Assistant Coach
2 seasons AAU Assistant Coach – NOVA 94 – 9U D2 National Champions, Orlando
Virginia Tech and Marymount University Graduate
Current 6th Grade Teacher, Navy Elementary School
Will Fleming – 12U Head Coach
Coach Fleming is entering his first year as a Nova Cavs head coach. He has seven years of experience coaching basketball with various travel and AAU programs in the Northern Virginia area to boys in grades 4 through 8. His coaching focus has been preparing younger players for high school basketball by emphasizing individual skills development, a fundamental team approach to basketball and expanding the players' IQ of the game. Many of the players he has coached in the past are now having success at both public and private high schools. Coach Fleming enjoys using basketball as a platform for his players to learn the benefits that come from discipline and hard work.
Coach Fleming is the President of a global consulting company in the hospitality industry. He lives in Falls Church and is married with 3 children (2 in high school and 1 in middle school). He is originally from Pittsburgh, PA where he played basketball through high school.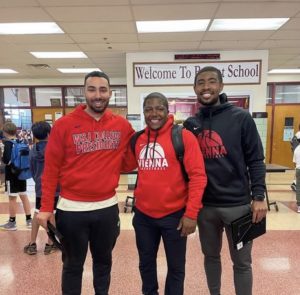 Darren Davis – 11U Head Coach
Basketball has been an integral part of Darren's life for more than two decades. With his father as his first coach, a path of success on the hardwood was destined from day one.
In 2012-2013, Davis was named Head Freshman Basketball Coach at Bishop Ireton High School in Alexandria, Virginia. In 2011, Darren earned his first championship as a coach with a U13 Division II Title, while also garnering 'Coach of the Year' from his peers.
As a promising athlete in Northern Virginia, Davis was fortunate to have been surrounded by several great coaches, including, but not limited to, Win Palmer, Jimmy Fitzpatrick and Brian Bobo; all from Flint Hill,Cliff Cooks and Shirvan Joseph from the Stars. The coaches from his past have shaped him into the coach he is today, not just as an athlete, but as a son, brother, coach, and member of his community.
Coach Davis graduated from Radford University in 2009. In 2005 he was one of the founding members of the Radford University Club Basketball team and also was a practice player for the Women's Varsity Basketball team. Prior to attending Radford University, Davis played Varsity basketball at James Madison High School from 2003-2005 and was the starting point guard in 2004.