Doug Sawitzky – 17U Head Coach
Background:
Coach Sawitzky believes athletics are a fantastic learning venue for teaching many life lessons such as: teamwork, goals, communication, handling adversity, and the value of hard work.
College exposure and player skill/basketball IQ development are Coach Sawitzky's top goals for the 17U Season.  Between 4 months of basketball and 40 or so games, players have a tremendous opportunity to learn each week at practices and in games against high level competition.  While there are a number of ways to improve, an AAU season in the right environment will expedite player growth and translate into being a better player at the high school level and beyond.
Coach Sawitzky is a six year varsity assistant with the Marshall Statesmen.  This will be his fifth year with the Cavs and fourth season as a head coach to this 17U group.  Before Marshall and AAU, he was an assistant coach for a championship Chantilly travel basketball team and he coached in the Chantilly Youth Association where he won multiple league championships. Outside of the gym, Doug resides in Chantilly where he is in his final semester of the school counseling masters' program at George Mason University and works as a substitute teacher for FCPS.
Coaching Experience:
6 year high school coach
5 year NOVA Cavaliers AAU Coach
George Mason University graduate
Current Varsity Assistant Coach, Marshall High School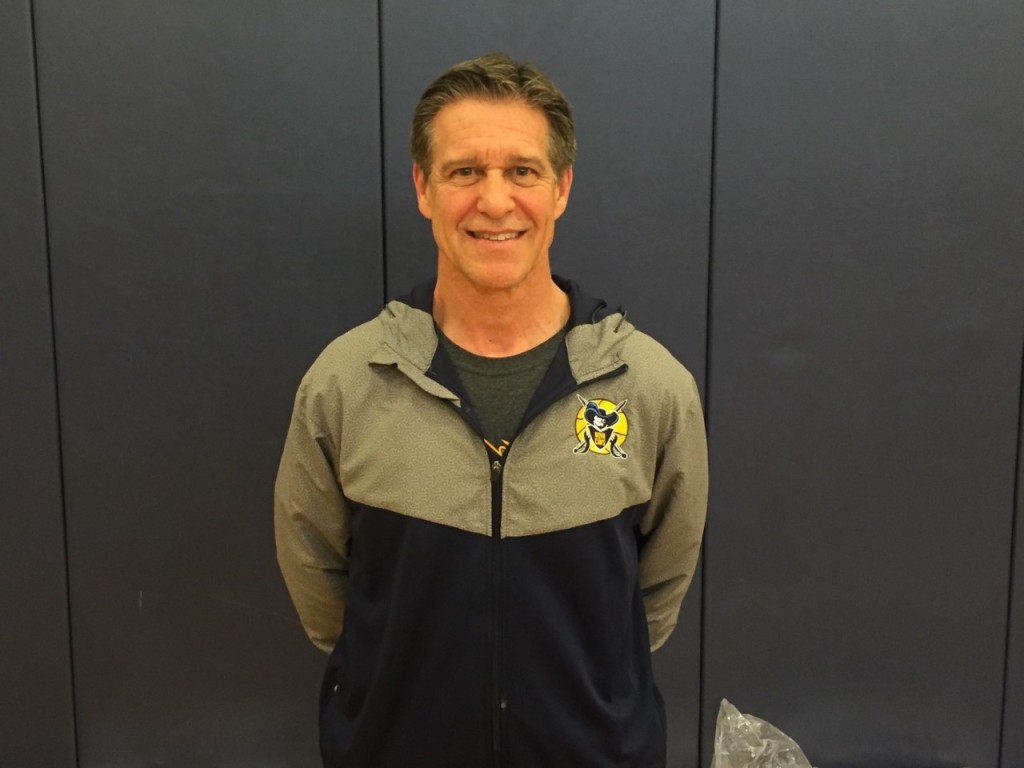 Dale Howell – 17U Assistant Coach
Coaching Experience:
Current Varsity Assistant Coach, Oakton High School
Current Business Teacher, Oakton High School
Over 15 years of travel and house head coaching experience with the Chantilly Youth Association
Head coach of over 50 squads, with 10+ titles over that span
Emphasis on skill development and fast-paced style of play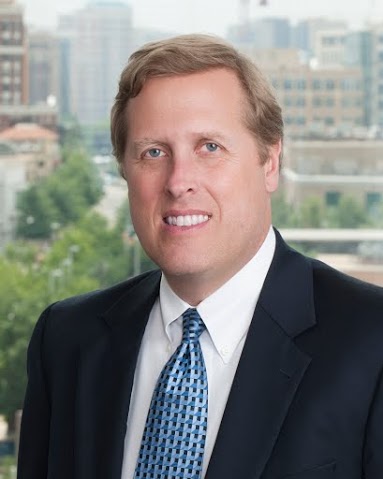 Joe Corish – 17U Head Coach
Background:
Joe grew up on Arlington, Virginia, having attended and played varsity  basketball for Bishop O'Connell High School.  He began coaching both  girls and boys travel and AAU basketball teams in 2001 including Vienna and Chantilly  travel teams at all ages.  In 2002 he formed two boys AAU teams and has coached them in local and  national tournaments throughout the past decade.   Since 2013 he has been the head coach of the boys varsity high school team at Trinity Christian High School in  Fairfax, Virginia.  Joe practices law for Bean, Kinney & Korman, P.C. in Arlington, Virginia,  focusing on commercial lending, real estate and corporate matters by day.  His  primary goals during the AAU season are to teach players how to play  together as a team, continue to develop their individual skills, and stretch them to play beyond their comfort zone so they get the most improvement as possible out of the season.  He wants players to learn to compete to their best ability and with their best effort at all times, and love doing so.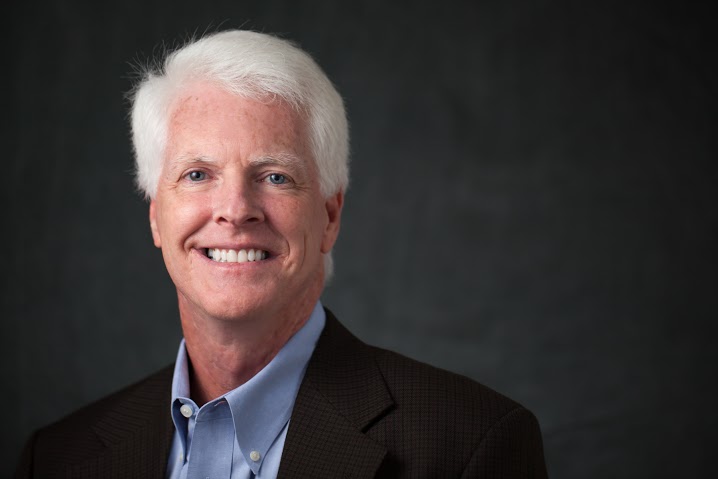 Dan Gillick – 17U Assistant Coach
Background:
1 year Assistant JV & Assistant Varsity Coach, Trinity Christian School
2 years Chantilly Youth House League
6 years CYO youth basketball
George Mason University School of Law graduate
University of Richmond graduate

Mark Gray-Mendes – 16U Head Coach
Background:
"Coach Mark" is thrilled to begin his fourth season as an AAU coach with the Nova Cavaliers, having just completed his eighth year as a high school coach and his sixth year as the Head Coach at Thomas Jefferson HSST. He has been active in coaching high school players since 2002 and is firmly dedicated to the core values of hard work, discipline, leadership and teamwork that have guided him throughout his coaching career. He enjoys teaching players to "think the game" and to develop a high basketball IQ while building relationships that will last a lifetime.
Coaching Experience:
8 year high school coach
6 years as a head coach
4 year NOVA Cavs Coach
University of Virginia graduate
Current Head Coach, Thomas Jefferson High School
Allison Agee –  16U Assistant Coach
Background:
Coach Allison is thrilled to be a part of the NOVA Cavs organization!  She has managed at the high school and Division I collegiate levels and holds a B.S. in Sports Management from George Mason University.  Coach Allison enjoys taking care of all the details from logistics to statistics to help the Cavs be a successful program and watching the players develop.
Ryan Frate – 15U Head Coach
Background:
Ryan Frate currently works as a manager at Hoops Plus in Sterling, VA.  He has served as both a coach and commissioner for the Southwestern Youth Association and the Chantilly Youth Association.  Coach Frate has also worked with youth league players in the Centreville area to prepare them for their respective high school teams.
Coaching Experience:
2 year high school coach, Thomas Jefferson High School
4th year NOVA Cavaliers AAU Coach
Shawheen Dashti – 15U Head Coach
Background:
Coach Dashti currently finished his 6th season at Langley High School.  He has served as the Freshman Head Coach, JV Assistant and Varsity Assistant at his time at Langley.
Coach Dashti will be entering his 5th season with the Cavs.  He spent the last 3 years coaching with Jerry Lin and Brian Doyle with one of the Cavs most memorable groups in program history.  He is eager to begin his journey with his new team summer.  He is also serving as an admin for the Cavs this season.
Coach Dashti currently works for CustomInk when he is not coaching basketball.  He is also finishing up his masters degree from Georgetown University.  He completed his undergraduate degree from George Mason University in 2012.
Coaching Experience:
6 year high school coach Langley High School
5 year NOVA Cavaliers AAU Coach
Great Falls Select 11U Division 1 Co-Coach
George Mason University graduate
2 years as Freshman Head Coach, Langley High School
Current JV Assistant Coach, Langley High School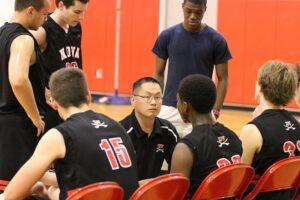 Jerry Lin – 14U Head Coach
Coaching Experience:
11 year high school coach
9 years at Marshall HS
2 years as Varsity Assistant at Freedom South Riding HS
NOVA Cavaliers AAU Head Coach (14u–17u from '05–'08, 15u–17u from '09–'11, 14u-17u '12-'15)
George Mason University graduate
Current Intervention Support Specialist, Marshall High School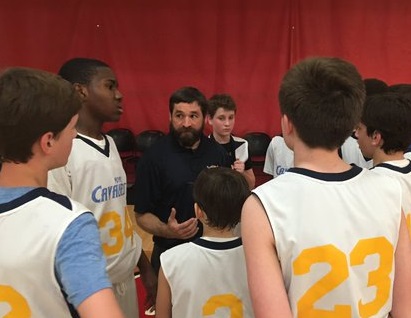 Jake Boltersdorf – 13U Head Coach
Coaching Experience:
10 year at Thomas Jefferson HS for Science & Technology
Freshman Head Coach (2005-2008, 2015-present)
Varsity Assistant/Associate Head Coach (2010-present)
JV Head Coach (2010-2012, 2013-2015)
JV Assistant Coach (2012-2013)
Freshman Assistant Coach (2009-2010)
1 year at Canberra Grammar School in Canberra, Australia (2000), 7th grade team
Current Physical Education Teacher at Bailey's ES for the Arts and Sciences.
West Virginia University graduate
Joe Sullender – 12U Head Coach
Coaching Experience:
20+ teams SYA, Matrix, PSPA, Hoop Magic
Joe Sullender spent the last 10 years coaching basketball in the area, coaching dozens of teams ranging from 2nd to 11th grade at various levels.  Coach Sullender's focus is on the fundamentals and man-to-man defense, as well as teaching youth the nuances of being a good team basketball player.  In addition to coaching the 12U team, Coach Sullender is also assisting an 11th grade girls AAU team.  Basketball is one of his life-long passions, he is very excited to start the season with his 12U team!

Bill Giery – 12U Assistant Coach
Coaching Bio:
TBA