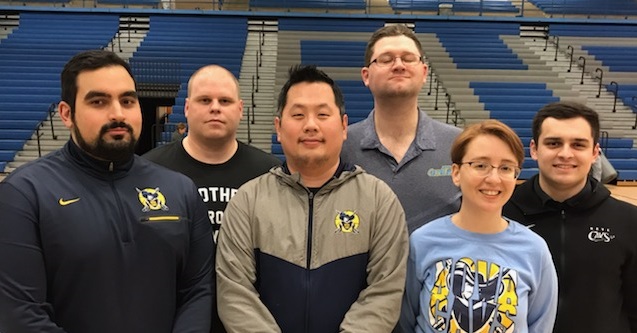 Shawheen Dashti – Program Director

Shawheen oversees the organizations social media presence throughout the year.  He is involved in multiple facets of the club, which includes coaching, organization development, coaches acquisition, event management, and public relations.He also assists with the organization of athletic gear and accommodations.  Shawheen brings a wealth of knowledge in the Sports Management field with his educational experience at George Mason University and Georgetown University and his prior work with professional sports organizations in the area.  He is excited to help the Cavs grow to new heights.
Mark Gray-Mendes – Tournament & Recruiting Director

Mark oversees and directs the entire Battle of NOVA Invitational, which includes over 120 teams the last two years and over 200 games in 8 different venues.  He brings a vast wealth of experience in sports management and event logistics.  Mark is a graduate at University of Virginia ('07) and holds a degree in Political Science.  He is currently the Thomas Jefferson High School assistant director of student activities and head coach of the men's basketball program.
Mike Barbee – Deputy Commissioner

Mike is responsible for the development and growth of the  Cavaliers AAU program. He is in charge of creative design, marketing and media communication for the Cavs.  Mike is also responsible for public relations and a range of other special projects.  He is currently the head boys varsity basketball coach at Fairfax High School where he is also a social studies teacher.  #WeRunThisCity
Jerry Lin – Senior Adviser
Jerry has formally retired as the NOVA Cavs Program Director and Founder.  He will now assist in an advisory role with the program.  Jerry is a graduate of George Mason University ('06) and holds a bachelor degree in History.  He is currently the Intervention Support Specialist and Varsity Head Coach at George C. Marshall High School.