2019 NOVA Cavs 17U Intrasquad Scrimmage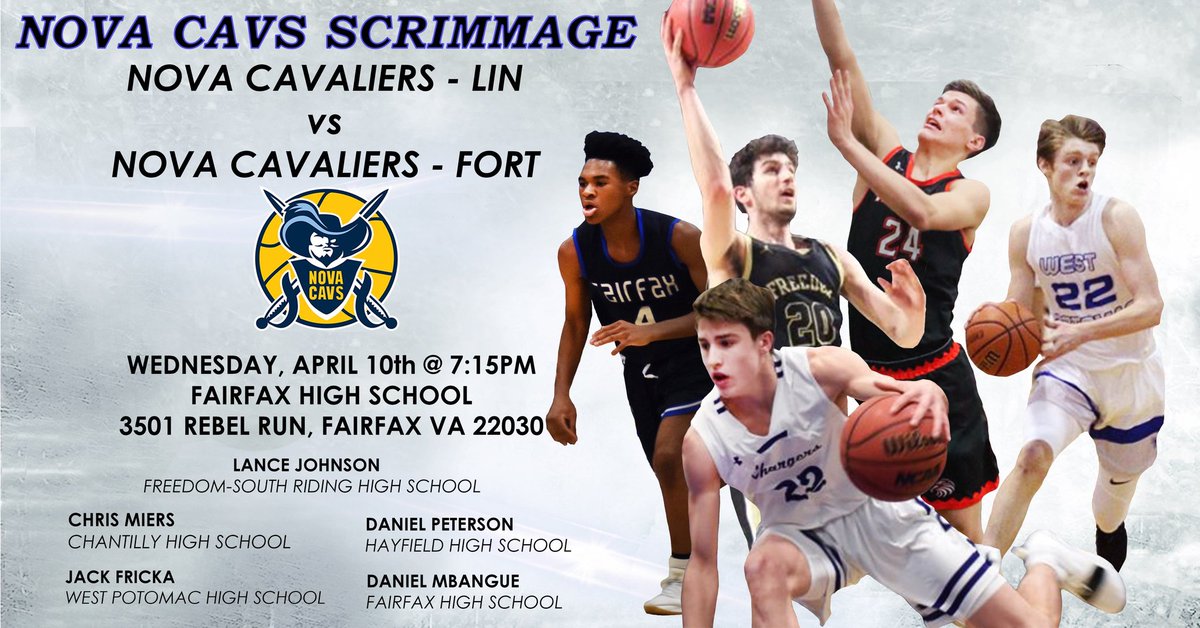 The NOVA Cavaliers AAU organization is pleased to announce the 2019 Intrasquad Scrimmage between the two top 17U teams in the program:  NOVA Cavs – Lin and NOVA Cavs – Fort.   Prep Hoops and NOVA Hoopcast will cover this exciting exhibition match-up.  All local college coaches and other media members are welcome to attend.
Date:  Wednesday, April 10th
Time:  7:00 – 9:00pm
Location:  Fairfax High School
3501 Rebel Run, Fairfax VA 22030
NOVA Cavaliers – Lin will feature Virginia 5A State and All-Region First-Team selection – 6'6 Lance Johnson (Freedom South Riding),  All-Region and All-District selection – 6'7 Daniel Peterson (Hayfield), 6'4 wing Daniel Mbangue (Fairfax), talented 6'2 guard Chris Miers (Chantilly) and several other strong prospects.
NOVA Cavaliers – Fort will be led by 6'6 post Soren Almquist of Madison HS (All District), point guard Christian Lewis (Fairfax) and many more talented players.
This scrimmage will be open to all basketball enthusiasts.  We look forward seeing you there!