April 6th – 8th Weekend Tournament Recap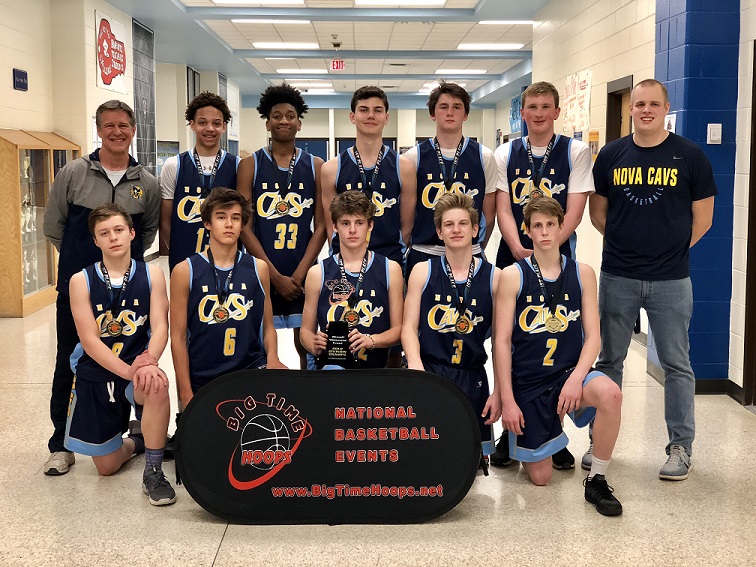 NOVA Cavs 15U-Sawitzky's team winning the Tournament Championship at Big Times Hoops I-95 Classic in Dumfries, VA
Prince Williams, VA / Loudoun, VA / Olney, MD –  All nine of the NOVA Cavalier teams were in action this weekend in the DMV area.
Our 16U-Lin and 17U teams both participated in the Elevate Hoops Capital Hoop Fest in Olney, Maryland this weekend.  Cavs-Lin team went 1-2 over the weekend, losing to District Basketball Club (DBC) and Team Thrill Black before taking home a victory against Team Silk.  Coach Dashti's 17U Cavs played sensationally, notching a pair of big wins over Mid-Atlantic Select Blue and Maryland Elite, as they finished the tournament 2-1 with a great showing.
Both our 12U teams, 13U, 14U-Corish and 16U-Fort all played in the Loudoun FLEXX Spring Kick-Off Classic in Loudoun County, VA.  14u-Corish's team had a very good weekend, as they made a run to the Tournament Final before succumbing to a talented FLEXX CDP team.  Coach DeSenti's 12U Cavs team took home the Championship by going throughout the entire weekend.  Way to go Cavs!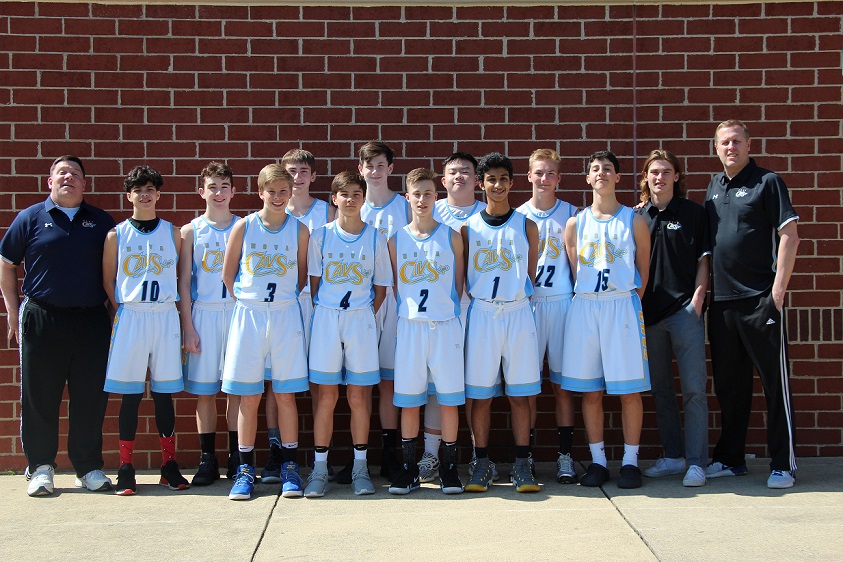 Coach Corish's Cavs team finished 2nd place in the Loudoun FLEXX Spring Kick-Off Classic
The 14U-Sullender and 15U Cavs were in Big Time Hoops I-95 Classic this past weekend in Woodbridge, VA.  Coach Sawitzky's team was crowned Championship of the Tournament in the 9th grade division.  Congratulations to 15U Cavs team as they take the Tournament Champions in their very first event as a group together!
Next weekend, most of the Cavs teams will be in action will be in the Zero Gravity Collision in the Capital at Hyattsville, MD.
Go Cavs!
Game Results from the weekend:
12U Nickle
44-52 Loss to Arlington Thunder-Nettles
25-45 Loss to LBA Attack-White
46-52 Loss to LBA-Lesando
12U DeSenti
51-27 Win over D1SA-Auch
43-33 Win over Royal Fury
62-53 Win over LBA Attack-Silver
42-41 Win over LBA Attack-White
59-36 Win over Arlington Thunder-Nettles
13U Roller
38-41 Loss to Team Wildcats
31-47 Loss to Royal Fury-Carter
24-30 Loss to Royal Fury-Carter
14U Corish
37-55 Loss to Loudoun CDP 2022
36-45 Loss to NOVA 94feet-Blue
45-18 Win over LBA 2022 Silver
42-39 Win over VA Playermakers-Black
38-11 Win over NOVA 94feet-Blue
36-42 Loss to Loudoun CDP 2022
14U Sullender
46-42 Win over Team Vito
36-32 Loss to Team Ultimate
44-47 Loss to Higher Level Sports 2022 (Marshall)
15U Sawitzky
56-21 Win over Team Impact 9th
64-17 Win over Fairfax Stars 15U Maroon
68-62 Loss to Twin Hoops Elite 9th Boys
58-35 Win over Team Hoops Elite 9th Boys
16U Fort
35-42 Loss to South Loudoun
51-38 Win over DMV Fire
47-36 Win over LBA Attack-Blue
30-46 Loss to Loudoun CDP 2021
16U Lin
42-54 Loss to District Basketball Club (DBC)
44-60 Loss to Team Thrill 2020 Black (MD)
55-38 Win over Team Silk
17U Dashti
70-58 Win over Mid-Atlantic Select Blue (MD)
37-56 Loss to Team Thrill 2020 UAA (MD)
58-48 Win over Maryland Elite