Cavs Welcome Coach Bruce Fort to Lead 16U Team for the 2018 Season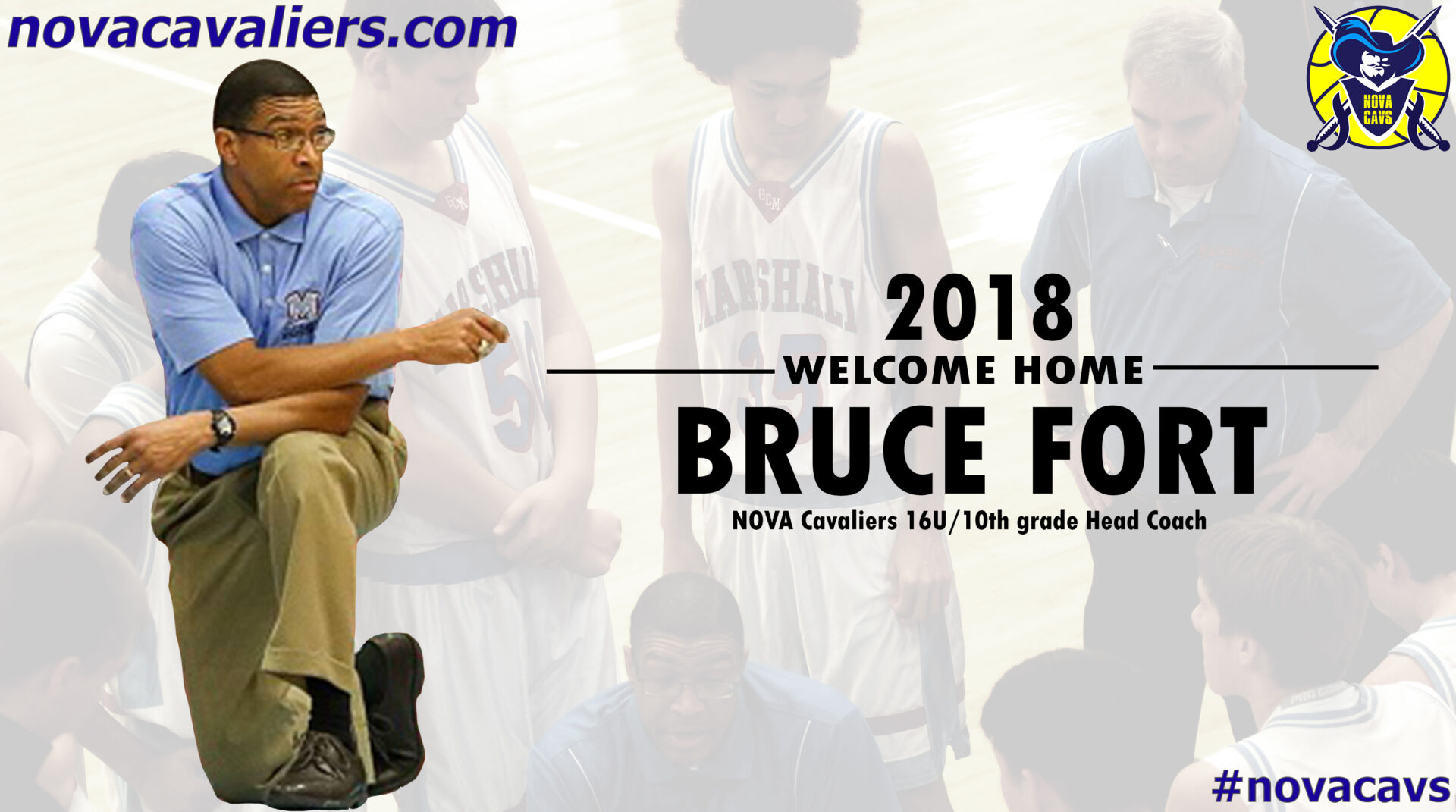 Fairfax, VA. – The NOVA Cavaliers AAU Program are thrilled to name Bruce Fort as the head coach of the 16U/10th grade team for the 2018 season.  Coach Fort will lead a new team, along with Jerry Lin to form two teams in the 10th grade boys age group.  Coach Fort served as an assistant with Coach Daniel Dixon back in 2012, so this will mark his second time coaching as part of the NOVA Cavs organization.
Bruce Fort has numerous years of basketball coaching experience, including two seasons as the head coach of Suitland high school in Prince George's County, MD.  He also coached at Northwestern high school and was part of the MD State Championship Team in 2004, which was led by Jeff Green (Georgetown Hoyas alum and current NBA player).  His most recent experience is at George C. Marshall high school, where he has been coaching now for 10 years; including 2 seasons at the Varsity level and 8 season as the Freshman head coach.  During Coach Bruce's time at Marshall, the Statesmen have won 120 games in the past nine plus seasons, with a District Championship Title (2013) and two other Conference Final appearances (2016 & 2017).
Bruce Fort resides in Maryland and is currently a teacher at Kenmore middle school in Arlington, VA.