Doug Sawitzky Returning Back Home to Cavs for 2018 Season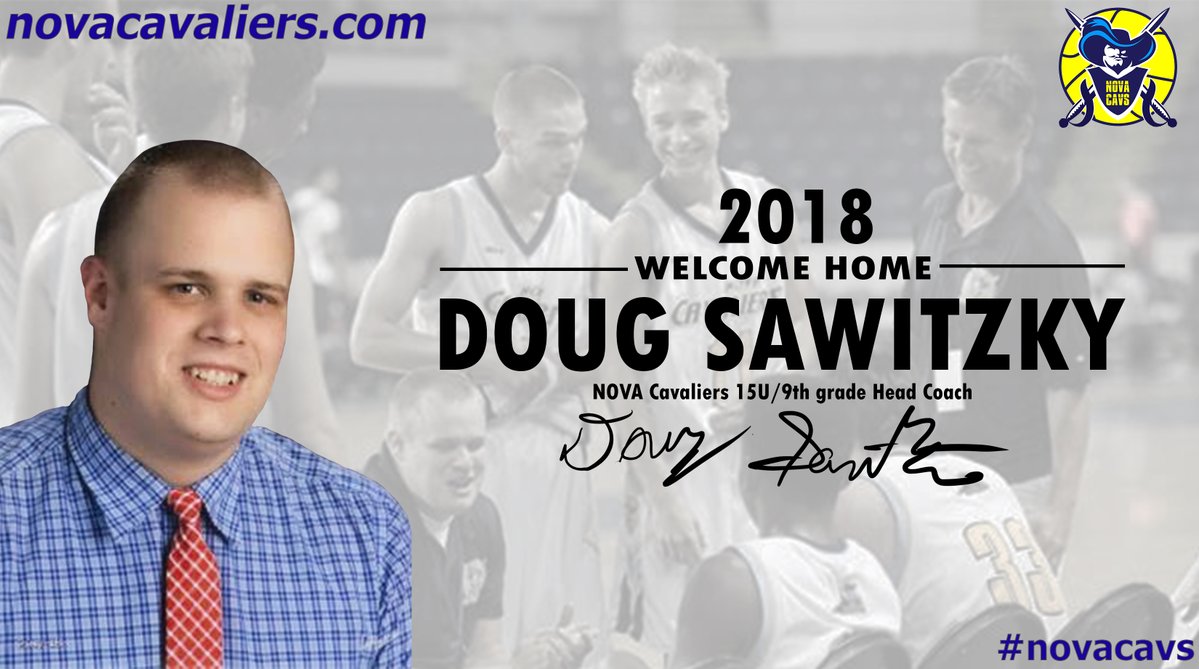 Fairfax, VA. – The NOVA Cavaliers AAU Program welcome back the return of Doug Sawitzky, who will be the head coach of the 15U/9th grade age group for the 2018 season. Coach Sawitzky's return will mark his 6th season in the Cavs organization (5th as the head coach).
Coach Sawitzky has 8 years of high school coaching experience, including 7 seasons at the Varsity level and 1 season as the JV head coach – all at George C. Marshall High School in Falls Church, VA. During Coach Sawitzky's time at Marshall, the Statesmen have won 95 games in the past seven plus seasons, with a District Championship Title (2013) and two other Conference Final appearances (2016 & 2017).
As a former graduate of Chantilly High School and George Mason University, Coach Sawitzky is quite familiar with Northern Virginia area basketball. He is returning back to the Cavs organization after head coaching the class of 2017 NOVA Cavs from 8th grade through their final high school showcase season. Over the course of those 4 years, his team won over 100 games together, winning multiple tournament championships, and had great success each year. Six players from Coach Sawitzky's team are now playing college basketball, all of whom played for the Cavs for at least 3 years.
Doug Sawitzky resides in Falls Church and is currently a school counselor at Marshall High School.