Joe Corish Returning to Cavs for the 2018 Season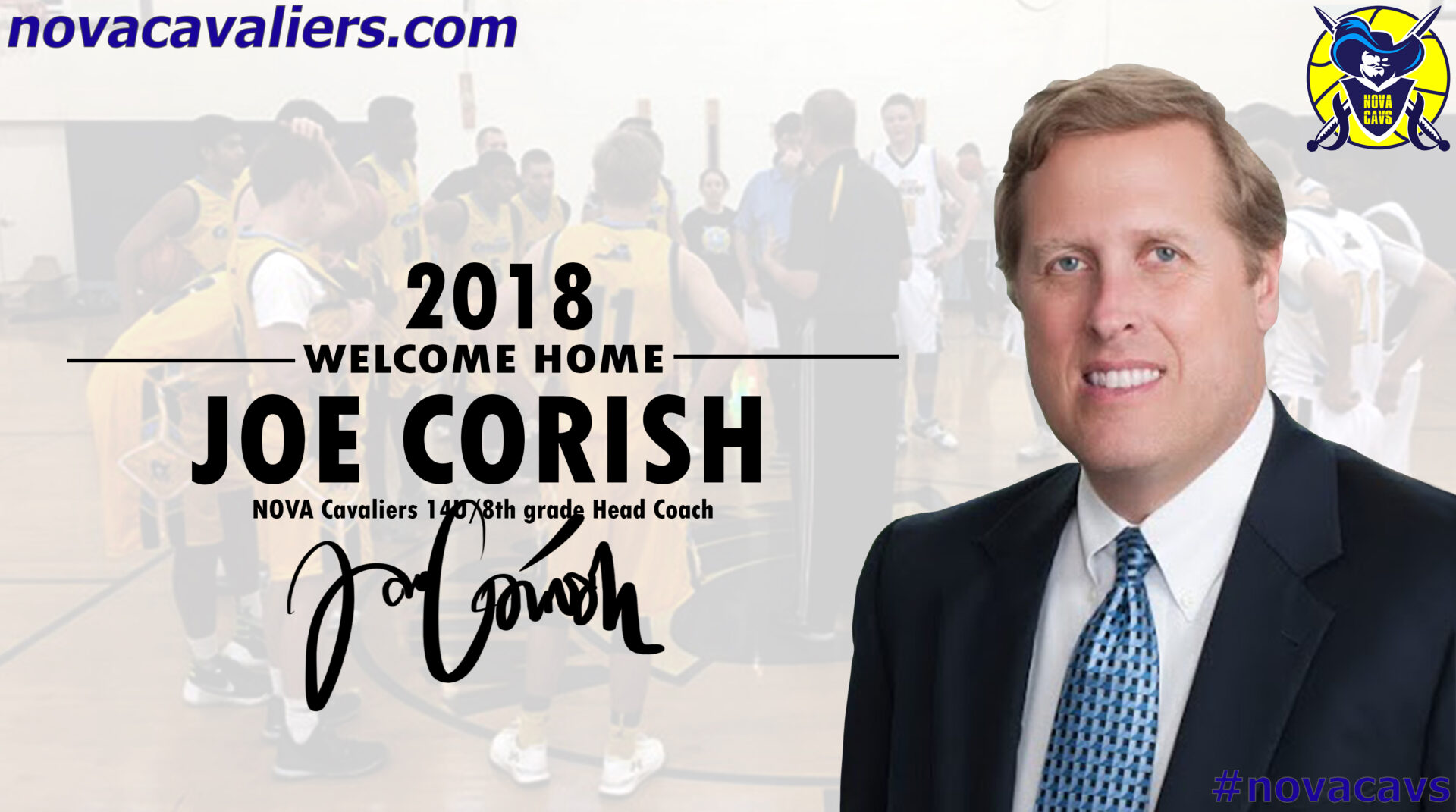 Fairfax, VA. – The NOVA Cavaliers AAU Program are thrilled to welcome back the return of Joe Corish, who will be the head coach of the 14U/8th grade team for the 2018 season.  Coach Corish will lead a new team, along with Joe Sullender to form two teams in the 8th grade boys age group.  Corish's return will mark his second stint as the head coach of the NOVA Cavs organization (3rd season overall).
Coach Corish has numerous years of basketball coaching experience, including two seasons at the Varsity level as the head coach of Trinity Christian School in Burke, VA.  During Coach Corish's time at Trinity Christian, the Gryphon competed at a high level and played area powerhouse schools of Montross Christian, Middleburg Academy and Landon.  Gryphons finished with double-digit wins in both seasons and received recognition in the Delaney Athletic Conference (DAC).
As a former graduate of Bishop O'Connell High School and Richmond University, Coach Corish is quite familiar with DMV area basketball. He is returning to the Cavs organization after head coaching the class of 2017 NOVA Cavs from 10th grade through their final high school showcase season.  Over the course of those 2 years, his team won numerous tournament championships and enjoyed great success on/off the court.  Multiple players from Coach Corish's Cavs team received decorated honors at the high school level during their careers (All-State Players: Khalil Williams-Diggins and Johnny Corish, All-Conference Player: Idaresit Ekpuh, James Diluigi, Daniel Gerke, Riley Jorgenson and Mahmood Kanu, among many others).
Joe Corish now resides in Vienna and is currently practicing law at Bean, Kinney & Korman P.C. in Arlington, VA.