July 13th – 17th Weekend Tournament Recap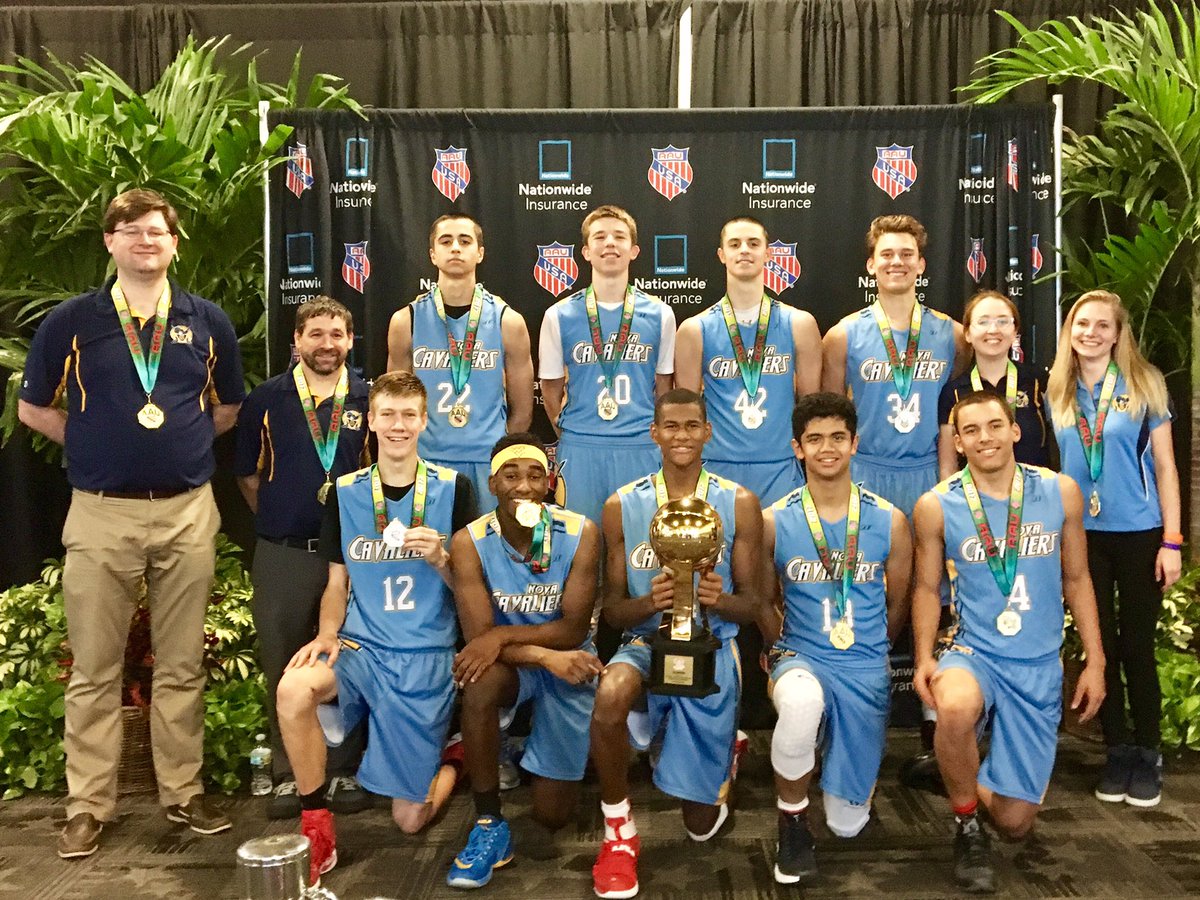 NOVA Cavs 17U team winning the International AAU Championships at ESPN Wide World of Sports in Orlando, FL this past weekend
Orlando, FL / Raleigh, NC / Ocean's City, MD / Woodbridge, VA –  Five of the NOVA Cavalier teams were in action this weekend.
Our 15U-Lin and 17U Cavs teams participated in the AAU International Tournament in Orlando, Florida at the ESPN Wide Sports Complex.  Both teams performed very well, as each of took home the crown and won the Tournament Championship.  Coach Gray-Mendes' team went 5-1 and defeated Southern Illinois Select in the Final, while 15U-Lin went 7-0 and beat TNT HoopSquad in the Championship game.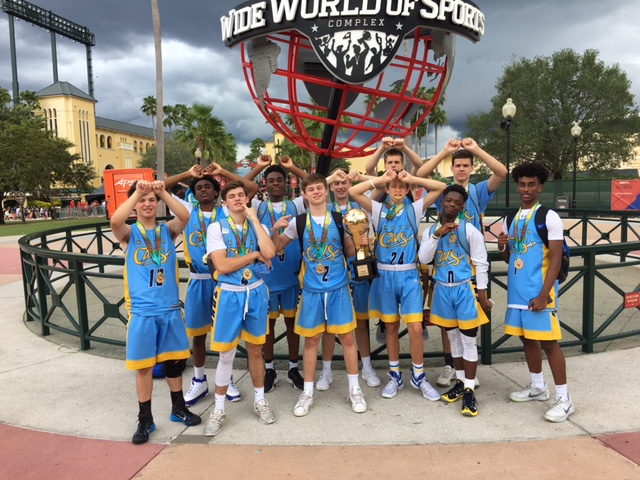 15U Cavs-Lin winning the 9th grade AAU International Championship at ESPN Wide World of Sports in Orlando, Florida
Cavs 16U team went undefeated in the Battle at the Bridge Tournament at Woodbridge, as they completed a 7pt comeback victory over Hoop Booth in the Championship game.  Our 15U-Malone's team went 1-2 in the July Showcase at Ocean's City in Maryland, while 13U-Holcombe went 1-3 in USBA Jay Williams Showcase at Raleigh, NC.
Next weekend, some of the Cavs teams will be off due to HS Team Camp.
Go Cavs!
Game Results from the weekend:
13U Holcombe
38-58 Loss to Wilson Elite
32-58 Loss to CEBA 2022
15-0 Win over Duplin Dynasty
30-51 Loss to Wilson Elite
15U Malone
Loss to 6th Man Warriors (MD)
42-48 Loss to PG Stealth
49-42 Win over Team Action Delco Larry
15U Lin
64-39 Win over TNT HoopSquad (FL)
49-28 Win over Choice Management Knights (GA)
72-30 Win over Hartsville Foxes (SC)
66-40 Win over ESYC Travel 2020 (PA)
58-40 Win over HSA Elite (FL)
57-15 Win over Dynasty Elite (FL)
73-46 Win over Choice Management Knights (GA)
16U Dashti
50-49 Win over Hoop Booth
58-40 Win over Southern Maryland Neptunes
59-28 Win over Force One Basketball
59-52 Win over Hoop Booth
17U Gray-Mendes
60-56 Win over Southern Illinois Select
45-36 Win over Interstate Basketball
78-30 Win over Brevard Bulls Red
81-39 Win over Arkansas Aces
62-43 Win over Smooth Stone (FL)
62-65 Loss to Florida Tarheels Black