July 20th – 21th Weekend Tournament Recap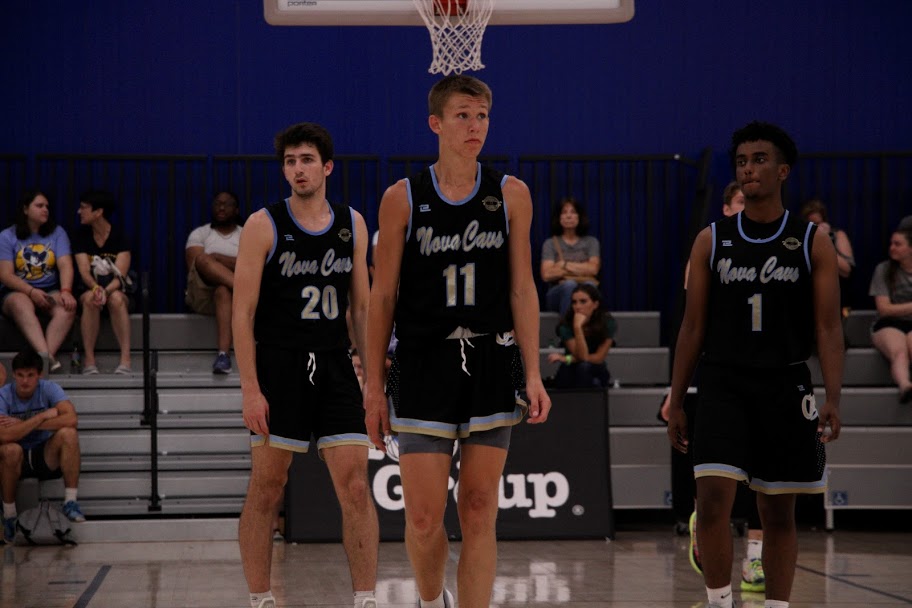 NOVA Cavs 17U-Lin's team taking on the court at the Hoop Group DC Jam Fest at The St. James in Springfield, VA this past weekend
Springfield, VA –  Three of our top NOVA Cavs teams were in action this weekend.
Playing in the top division of the Hoop Group DC Jam Fest, the 17U NOVA Cavs-Lin team made an impressive run to the Elite Bracket Championship game.  Coach Lin's group rolled off four straight victories with wins over Connecticut Elite DBC and South River Shooters on Saturday, then took down Premier Hoops Development (PHD) and Adidas Gauntlet New World Gold, before fallen to Crown HGSL in the tournament final on Sunday.  The impressive run by the Cavs capped off a 13-3 record in Hoop Group Jam Fest this season, which considered by man as the premier AAU exposure events in all of East Coast.
Our 15U-Cavs Corish's team put up an gutsy performance against 14U Team Durant EYBL.  Cavs led Team Durant at halftime and played the EYBL Champions tough throughout the entire game.  Coach Corish's then went 1-1 rest of the way and finished the season on a strong note.  The 15U Cavs-Corish's team completed the year with an amazing 28-9 record and won five Tournament Championships.  Way to go Cavs!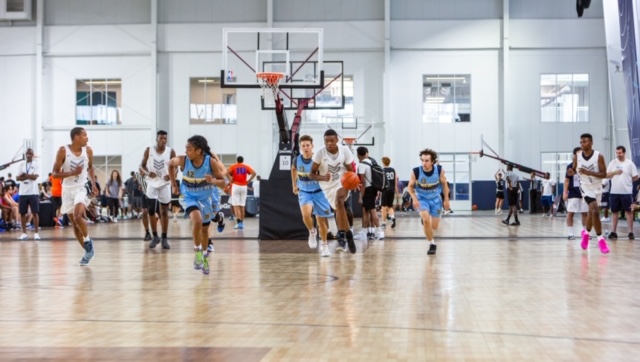 NOVA Cavs 15U-Corishs team facing Team Durant in the Hoop Group DC Jam Fest at The Saint James this past weekend
We also want to recognize our 16U Cavs-Callaghan's team for their fantastic season.  Coach Callaghan's first year was a huge success, as the team went 25-11 with three Tournament Champions.  They fought valiantly this weekend and went 1-2 in the Hoop Group DC Jam Fest, but the Cavs team showed tremendous potential and ready to become the top team representing the organization next year.  Thank you to all the players and coaches for the hard work!
We have only one team remained playing in the Cavs program for the season.  The 17U Cavs-Lin team will travel to Las Vegas and playing in the Big Time Vegas event at Bishop Gorman HS.
Go Cavs!
Game Results from the weekend:
15U Corish
46-61 Loss to Team Durant 14U EYBL
39-36 Win over Cecil Kirk
46-50 Loss to 6th Man Warriors DC
16U Callaghan
65-72 Loss to Cecil Kirk
65-60 Win over PG Bulls Blue
43-50 Loss to Team 22
17U Lin
45-31 Win over Connecticut Elite DBC
59-31 Win over South River Shooters
61-60 Win over PHD
53-48 Win over New World Gold
56-65 Loss to Crown – HGSL (Final)