July 25th – 28th Weekend Tournament Recap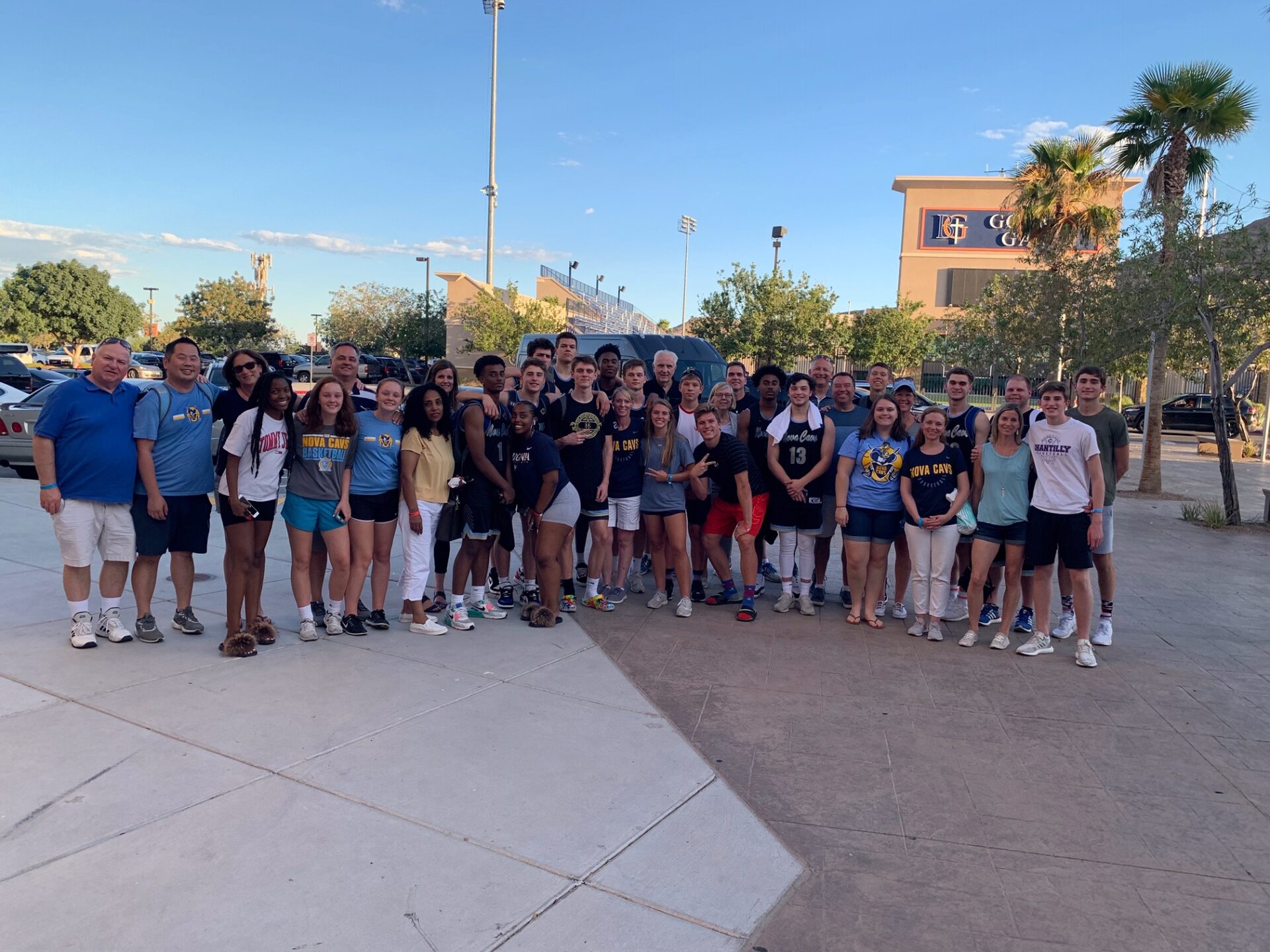 NOVA Cavs 17U-Lin's team and families photo at the Tip Of The Hat Big Time Hoops at Bishop Gorman HS in Las Vegas, NV last weekend
Las Vegas, NV / Reston, VA –  The last weekend of the 2019 AAU season saw an fitting way to the end for our top age group team.
17U Cavs-Lin flew out to Las Vegas to participate in one of nation's top AAU event- The Tip of the Hat Big Time Hoops Vegas event hosted by the Gary Charles Classic.  The Cavs team continued their sizzling play in July, as they rolled over in pool-play with victories over PAC Phenoms (San Francisco), 3D Sports Team Bizness (Dallas) and Team ARTIS AZ (Phoenix).  NOVA then defeated New Zealand Basketball Academy to advance into Sweet 16 of the tournament and faced one of the top AAU teams in the nation – Dream Vision, which features Makur Maker and Kyree Walker (both top 25 players for the class of '20).  Despite tied 26 all at the half, Coach Lin's squad ran out of magic and lost to Dream Vision 56-44 in the end, which ended this historic 2019 season for the Cavs at Las Vegas.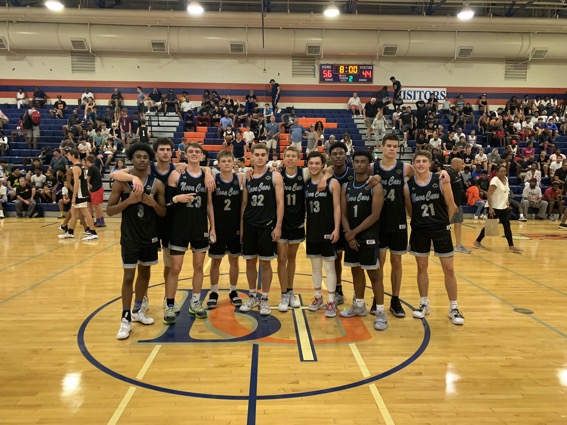 The 2019 season was a special one for the 17U Cavs-Lin team, as they finished the year with a 38-7 team record and went 15-2 total in July.  Cavaliers at one point had a 21 game winning streak and had a 13-3 record in 4 Hoop Group events (including two Tournament Championships).  The Cavs-Lin team never got beat by more than double-digit margin until their last game of the season, with resume games vs. some of the most elite teams in the country (Crown Basketball, Team Push, DC Premier, New World, PHD, District WAWG and Dream Vision).  The team has now set a new bar for many years to come for the next wave of Cavs.  Congratulations and thank you to all the players/families for making this a wonderful season!!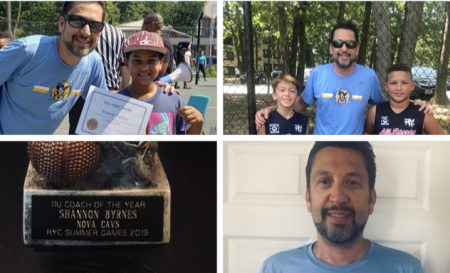 NOVA Cavs 10U-Byrnes' team being honored in the Reston Summer League this summer
We also want to congratulate our 10U Cavs-Byrnes team for their success in their inaugural season together.  Coach Byrnes' team went an impressive 9-3 in the Reston Summer League and finished as the League's Runner-Up!!  Several of our players were recognized by the league for their hard work this summer:  Mason Taylor was named Most Improved Player, Braden Byrnes and Brady Ridgeway was named to the All-Stars team, and Coach Shannon Byrnes was named Coach of the Year by the league.  Congratulations to all the Cavs once again!!
Our 2019 spring/summer season have officially concluded now.  We look forward to another great AAU season again next Spring!!  Thank you all to our fans and followers all season long!!
Go Cavs!
Game Results from the weekend:
17U Lin
46-38 Win over PAC The Club Phenoms (CA)
56-37 Win over 3D Sports Team Bizness (TX)
56-39 Win over Team ARTIS AZ 17U
59-48 Win over New Zealand Basketball Academy (NZ)
44-56 Loss to Dream Vision (CA)