July 5th – 7th Weekend Tournament Recap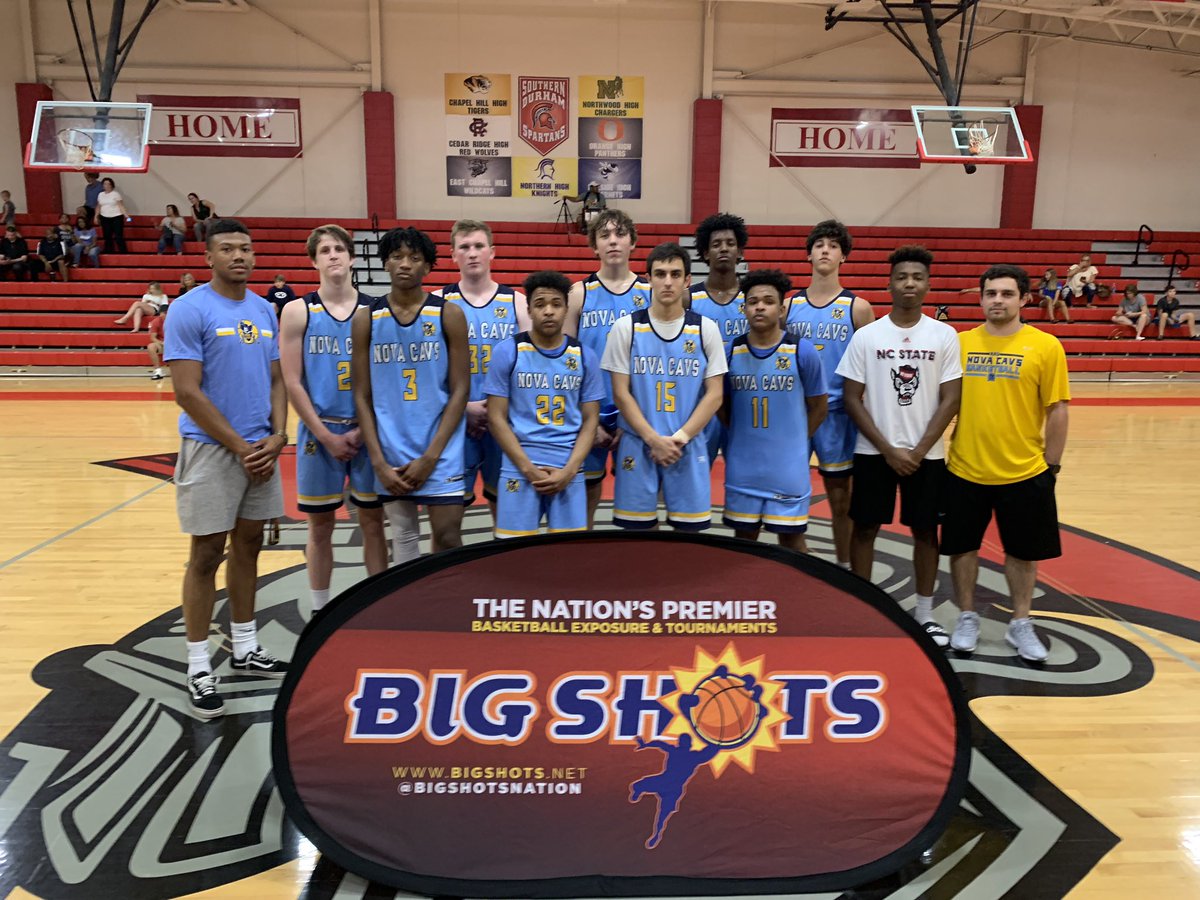 NOVA Cavs 16U-Callaghan's team winning the Silver Championship of Big Shots Carolina Invitational Tournament at Southern HS in Raleigh, NC this past weekend
Raleigh, NC / Boyds, MD / Upper Marlboro, MD –  Six of the NOVA Cavs teams were in action this weekend.
Our 16U-Cavs Callaghan's team won the Silver Bracket Championship in the Big Shots Carolina Invitational at Raleigh, North Carolina.  After losing the opening round game to Garner Road – West, Cavaliers won three straight games over Garner Road – Whitley, Triple Threat Triumph and Big Shots Elite West Virginia.  The Cavs finished 3-1 in one of the best events in the east coast.  They will look to carry this positive momentum as they continue on in July.
The 13U-Cavs DeSenti, 15U-Cavs Sullender and 16U-Cavs Gray Mendes also performed admirably down in Raleigh, NC.  All the teams competed hard on the court and had an amazing time visiting Duke University!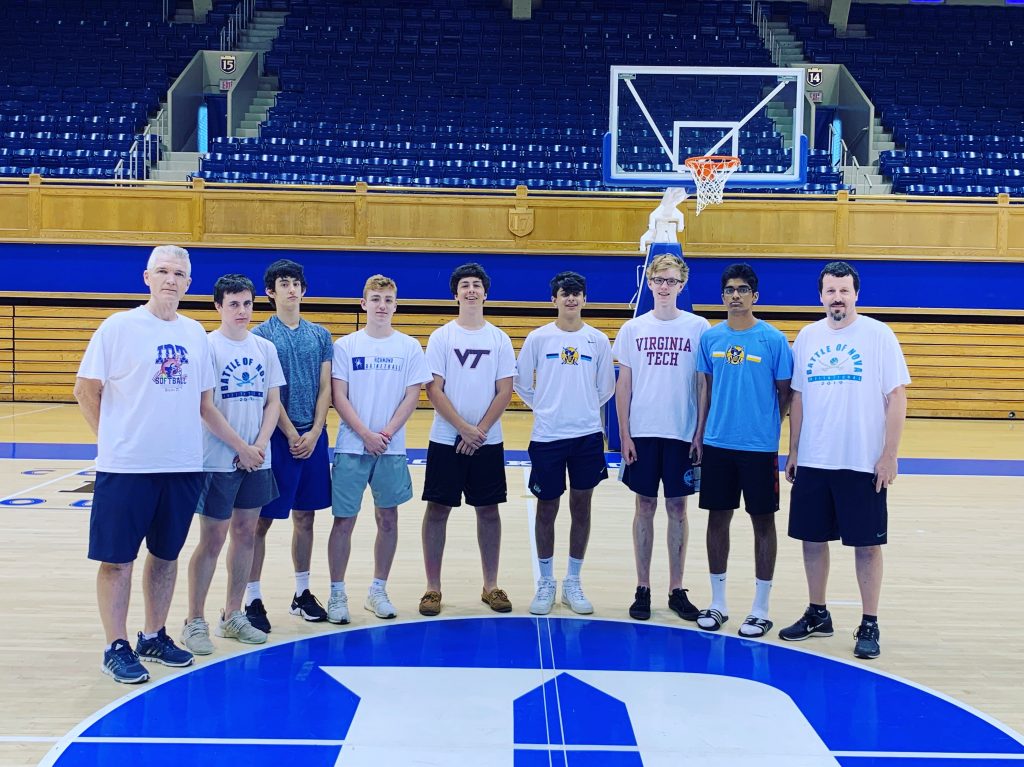 NOVA Cavs 15U-Sullender's team taking a tour at the Cameron Indoor Stadium of Duke University in Raleigh, NC this past weekend
Both of the 17U Cavs teams were also in action this weekend in local tune-up events.  17U-Cavs Fort's team went 2-0 on Saturday with wins over Global Squad – Respass and Southern Maryland Heat, while the 17U-Cavs Lin's team went 3-0 with wins over Metro All Stars, WDBA – Diggs and Global Squad – Markos.
Next weekend, six of our oldest age groups in the Cavs program will participate in the Hoop Group Summer Jam Fest at Spooky Nook in Manheim, PA.  Good luck to all the teams!!
Go Cavs!
Game Results from the weekend:
13U DeSenti
27-48 Loss to Triangle Flight – Ihle
56-16 Win over Flight 22 Fayetteville
33-47 Loss to Harnett Strong Ballers
15U Sullender
33-61 Loss to Team Wall
53-49 Win over Be All For Christ Warriors
56-58 Loss to NC Red Storm 2023
16U Gray-Mendes
43-56 Loss to Triple Threat Triumph
35-72 Loss to Big Shots Elite WV
47-30 Win over Garner Road – Whitley
16U Callaghan
52-81 Loss to Garner Road – West
61-37 Win over Garner Road – Whitley
63-40 Win over Triple Threat Triumph
71-68 Win over Big Shots Elite WV (Silver Championship)
17U Fort
50-35 Win over Global Squad – Respass
58-50 Win over Southern MD Heat
17U Lin
65-62 Win over Metro All Stars
78-45 Win over WDBA – Jerome Diggs
68-7 Win over Global Squad – Markos