June 15th – 16th Weekend Tournament Recap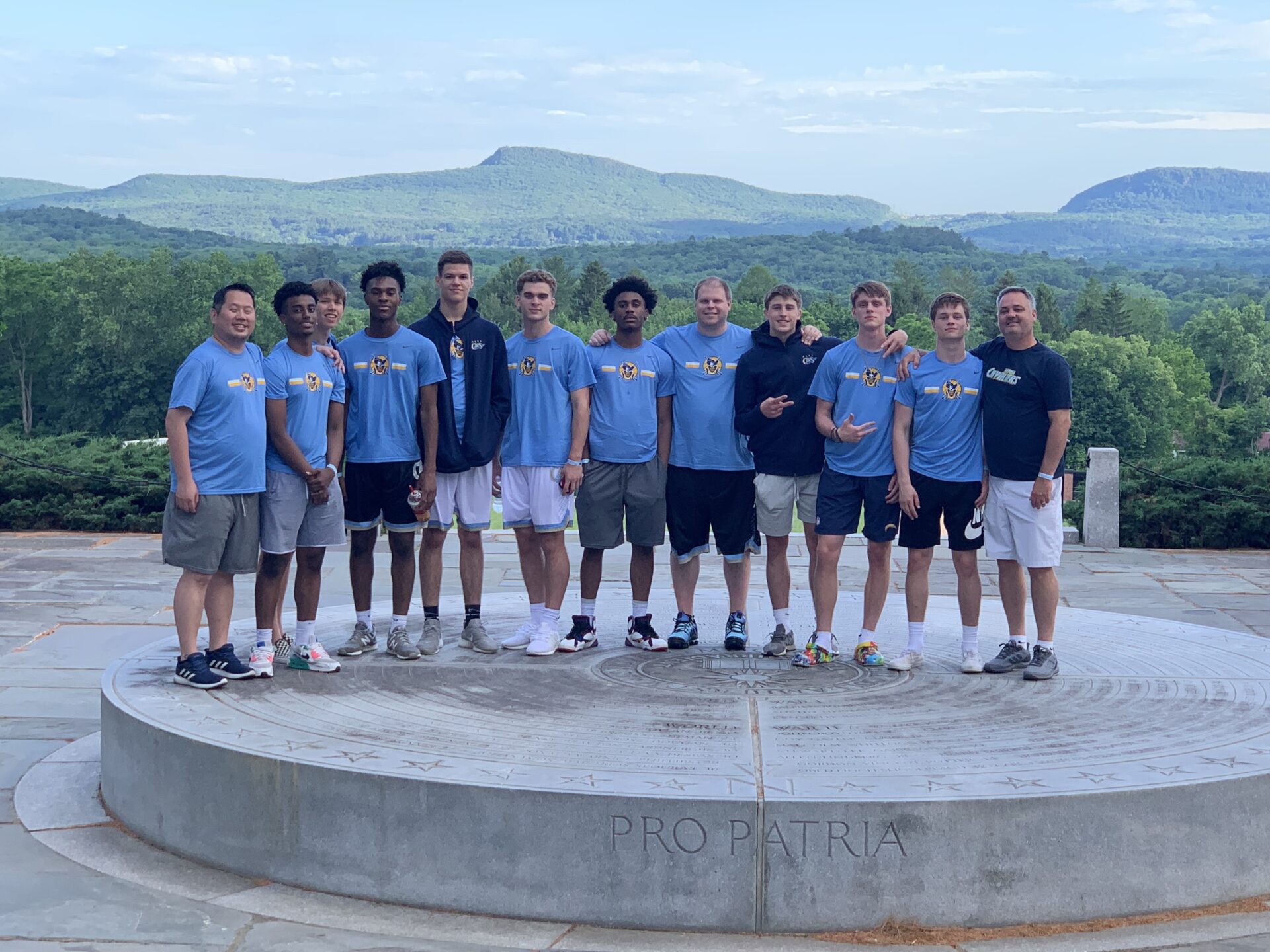 NOVA Cavs 17U-Lin team visiting Amherst College in Massachusetts this weekend in their New England Tour
Springfield, MA / Woodbridge, VA / Boyds, MD –  Six of the NOVA Cavs teams were in action this weekend.
Our 17U Cavs-Lin continue their hot streak in June as they went up to New England area to play in the BasketBull Summer Tip-Off tournament at Springfield, Massachusetts.  The Cavaliers represented the program well as they rolled over New Haven Heat, Paper City Santos, PHD – Bethea and Boston Bobcats.  Coach Lin's squad is now 10-0 in their last ten games in June and took home their third Tournament Title of the season.  Congrats to the team as they move into their last portion of their intensive AAU travel schedule.
The 15U Cavs-Corish's team also traveled up to New England area and played in the BasketBull Summer Tip-off.  Coach Corish team went a solid 3-1 before falling in the semifinal.  Our other 15U-Sullender team also competed well this past weekend, finishing 2-2 and lost in the Tournament Final of the Big Time Hoops Battle in the Bridge at Woodbridge, VA this past weekend.
NOVA Cavs 12U-Young team finished 2nd place at the Maryland Flames Summer Challenge at Discovery Center in Boyds, MD
For the other Cavs, our 10U and 12U Cavs teams both went 2-1 in the Maryland Flames Summer Challenge event at Boyds, MD this past weekend.  The two teams completed their inaugural season with NOVA Cavaliers with positive momentum, highlight by both team's significant improvement throughout the season as they will each enter into the Summer League.  Way to represent us well young Cavs!!
Next weekend, three of NOVA Cavaliers team will be in action to participate in the Crossover Battle of the Beltway event at Ellicott City, MD.
Go Cavs!
Game Results from the weekend:
10U Byrnes
39-32 Win over Fairfax Stars
22-43 Loss to Columbia Ravens
47-25 Win over HTRW
12U Young
30-40 Loss to HTRW
55-29 Win over D1SA Yellow
64-13 Win over Unfinished Business
15U Sullender
47-37 Win over Fairfax Stars
42-55 Loss to Urban Impact 2022
48-46 Win over St. Mary's MD Dream (Medley)
32-53 Loss to ProLook – Bentley (Final)
15U Corish
58-48 Win over Connecticut Express
57-49 Win over SECC All-Stars
49-30 Win over Connecticut TakeOver '22
47-60 Loss to NE6 (Semifinal)
17U Fort
44-45 Loss to Urban Impact – Stitt
48-23 Win over Urban Impact – Mitchell
47-50 Loss to Urban Impact – Stitt
17U Lin
58-34 Win over New Haven Heat
60-42 Win over Paper City Santos
59-49 Win over PHD – Bethea
54-36 Win over Boston Bobcats  – Moe