June 22nd – 23rd Weekend Tournament Recap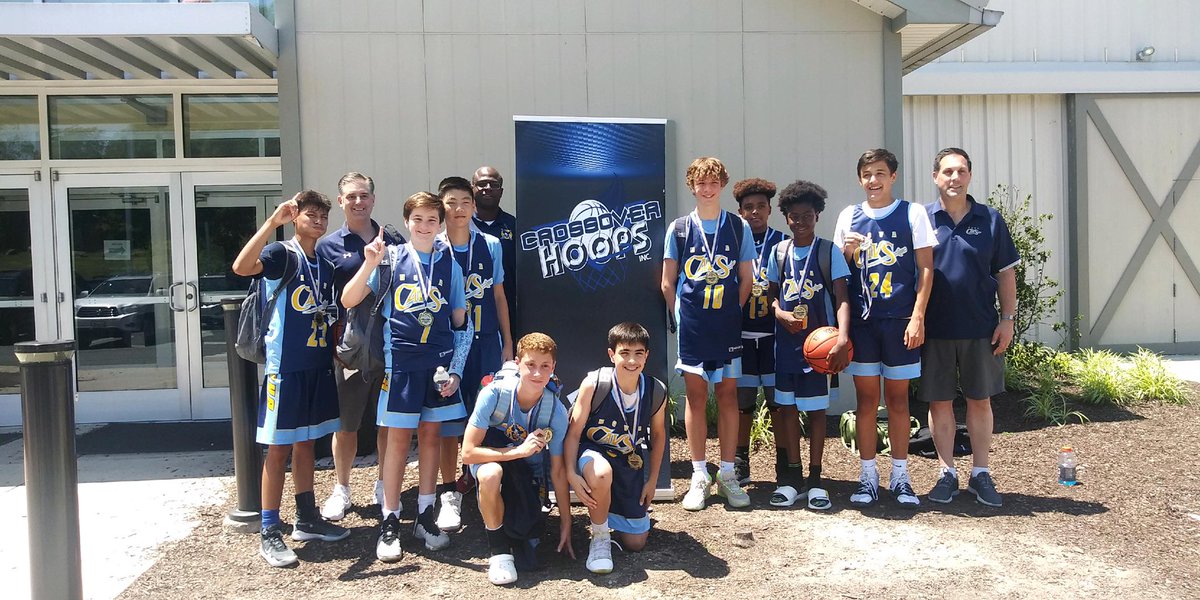 NOVA Cavs 13U-DeSenti's team winning Crossover Hoops Battle of the Beltway Tournament at Meadowbrook Athletic Complex at Ellicott City, MD this past weekend
Ellicott City, MD –  Three of the NOVA Cavs teams were in action this weekend.
The 13U-Cavs DeSenti's team won their second consecutive tournament in the Crossover Hoops Battle of the Beltway at Ellicott City, Maryland.  Cavaliers went 3-1 in the event with quality wins over Team Askew and Maryland Gators, then defeated LR Ballers – Shomo in the final to avenge their only loss in the pool-play.  Our 7th grade group are now an impressive 27-8 record on the year!  They will travel to play in Raleigh, NC in a couple weeks to conclude their fabulous season on a strong note.
Coach Roller's 14U Cavs also performed well at the Battle of the Beltway event.  The Cavaliers went 2-2 in their last event of the season, with big wins over Team Leader and DMV Hoopstarz.  Our 16U Cavs-Gray Mendes' team also went 1-2 in the weekend, with two hard fought losses to good teams.
Next weekend, our entire NOVA Cavaliers program will be off due to high school team camp.  We will resume our schedule starting the week of July 5th – 7th.
Go Cavs!
Game Results from the weekend:
13U DeSenti
38-12 Win over Team Askew
46-50 Loss to LR Ballers – Shomo
47-14 Win over Maryland Gators
34-29 Win over LR Ballers – Shomo (Final)
14U Roller
47-43 Win over Team Leader
36-50 Loss to Man II Man Soldiers
41-20 Win over DMV Hoopstarz – White
37-53 Loss to NOVA 94feet Orange (Semifinal)
16U Gray-Mendes
51-43 Win over Allentown Pressure
31-42 Loss to B5 Basketball Academy
42-48 Loss to VA Grind Elite