June 23rd – 24th Weekend Tournament Recap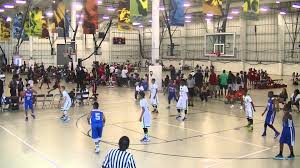 NOVA Cavaliers participating in the DC Metro Showcase in Boyds, MD last weekend
Boyds, MD / Ellicott City, MD –  Four of the NOVA Cavalier teams were in action this weekend.
NOVA Cavs participated in the DC Metro Showcase at Discovery Sports Center in Boyds, MD and Battle of the Beltway by Crossover Hoops in Ellicott City, MD.
Next weekend, our entire NOVA Cavs organization will be off.
Go Cavs!
Game Results from the weekend:
12U Nickle
12-28 Loss to Chick Webb
17-49 Loss to Maryland Sting – Crabtree
18-29 Loss to BDT-A
12U DeSenti
Loss to 6th Man Warriors
48-11 Win over Exquisite Soldiers (MD)
20-53 Loss to D School Elite 2024 (DC)
14U Corish
42-21 Win over Fame 2022
48-57 Loss to HYSL / SCB Stars (MD)
39-37 Win over 6th Man Warriors (MD)
15U Sawitzky
37-47 Loss to Team MD 23
44-45 Loss to Cecil Kirk (MD)
25-33 Loss to CBSA Hoyas – Taylor (MD)