Mark Gray-Mendes – 17U Head Coach
Background:
"Coach Mark" is thrilled to begin his fourth season as an AAU coach with the Nova Cavaliers, having just completed his eighth year as a high school coach and his sixth year as the Head Coach at Thomas Jefferson HSST. He has been active in coaching high school players since 2002 and is firmly dedicated to the core values of hard work, discipline, leadership and teamwork that have guided him throughout his coaching career. He enjoys teaching players to "think the game" and to develop a high basketball IQ while building relationships that will last a lifetime.
Coaching Experience:
Current Head Coach, Thomas Jefferson High School
9 year high school coach
7 years as a head coach
5 year NOVA Cavs Coach
University of Virginia graduate
Current Assistant Director of Student Activities at TJHSST
Allison Gray-Mendes –  17U Assistant Coach
Background:
Coach Allison is thrilled to be a part of the NOVA Cavs organization!  She has managed at the high school and Division I collegiate levels and holds a B.S. in Sports Management from George Mason University.  Coach Allison enjoys taking care of all the details from logistics to statistics to help the Cavs be a successful program and watching the players develop.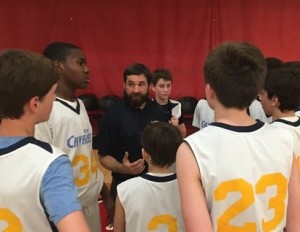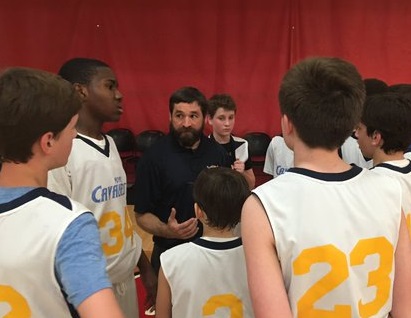 Jake Boltersdorf – 17U Assistant Coach
Coaching Experience:
Currenty Freshman Head Coach and Varsity Assistant at TJHSST
11 year at Thomas Jefferson HS for Science & Technology
Freshman Head Coach (2005-2008, 2015-present)
Varsity Assistant/Associate Head Coach (2010-present)
JV Head Coach (2010-2012, 2013-2015)
JV Assistant Coach (2012-2013)
Freshman Assistant Coach (2009-2010)
1 year at Canberra School in Canberra, Australia (2000), 7th grade team
Current Physical Education Teacher at Bailey's ES for Arts & Sciences
West Virginia University graduate
Shawheen Dashti – 16U Head Coach
Background:
Coach Dashti currently finished his 6th season at Langley High School.  He has served as the Freshman Head Coach, JV Assistant and Varsity Assistant at his time for the Saxons.  Coach Dashti is now the JV Head Coach for the Langley HS.
Coach Dashti will be entering his 6th season with the Cavs.  He spent the 3 years coaching with Jerry Lin and Brian Doyle with one of the Cavs most memorable teams.  He is excited to continue year 2 as the head coach of the NOVA Cavs.  He is also serving as an admin for the program again this season.
Coach Dashti currently works for CustomInk when he is not coaching basketball.  He is also finishing up his masters degree from Georgetown University.  He completed his undergraduate degree from George Mason University in 2012.
Coaching Experience:
Current JV Head Coach, Langley High School
7 year high school coach Langley High School
6 year NOVA Cavaliers AAU Coach
Great Falls Select 11U Division 1 Co-Coach
George Mason University graduate
2 years as Freshman Head Coach, Langley High School
Austin Whitehorne – 16U Assistant Coach
Background:
Coach Whitehorne enters his second year with the NOVA Cavaliers AAU Basketball Program as an assistant coach under Shawheen Dashti.  Whitehorne has coached at Langley high school for the past 4 years and served as both the head coach and assistant coach for the boys freshman basketball team.
Coach Whitehorne played all 4 years of high school basketball at Cox high school in Virginia Beach and played one year of junior college basketball at Tidewater Community College.  Whitehorne is a proud Virginia Tech graduate with a master's degree in career and technical education, and a bachelor's degree in business management.
Coach Whitehorne teaches economics, personal finance, and programming at Langley high school in McLean, VA, and loves making a positive impact as a coach and educator.  Whitehorne recently married his college sweetheart Jordan, and has enjoyed being newlywed.
Ross Callaghan – 16U Assistant Coach
Experience:
Three year letter winner at Langley HS
Two year starter
Second Team All-Conference Player
District All-Tournament Player
Currently attending James Madison University
Langley summer league head coach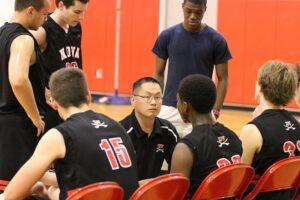 Jerry Lin – 15U Head Coach
Coaching Experience:
Current Varsity Assistant Coach, Fairfax High School
12 year high school coach
9 years at Marshall HS
2 years as Varsity Assistant at Freedom South Riding HS
NOVA Cavaliers AAU Head Coach (14u–17u from '05–'08, 15u–17u from '09–'11, 14u-17u '12-'15)
George Mason University graduate
Current Intervention Support Specialist, Marshall High School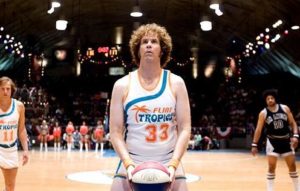 Mike Barbee – 15U Assistant Coach
Coaching Experience:
Current Head Coach, Fairfax high school
13 year high school coach
6 years as a head coach
2 year NOVA Cavs Coach
Coach of 7th grade FPYC Travel Team
5 year coaching in Turnpike Basketball
Christopher Newport University graduate
7 years coaching at W.T. Woodson high school
Current History Teacher, Fairfax high school
Kevin Weeren – 15U Assistant Coach
Coaching Experience:
24 year high school coach – 10 years as a head coach
8 years at Marshall HS – 2006 Northern Region Runner-Up & State Semifinalist
Northern Region Coach of the Year 2002 and VHSL Coach of the Year 2006.
2 years as Head Coach at Freedom South Riding high school
Current Assistant Athletic Director, Riverside high school
Kevin Malone – 15U Head Coach
Coaching Experience:
Current Freshman Assistant Coach at Marshall
2 years high school coach
1 year Varsity Assistant at Broadway, VA
2 years as VYI Basketball Head Coach
James Madison University Graduate – Spring 2014 – Coaching Education Minor
Current School Counseling Graduate Student at George Mason University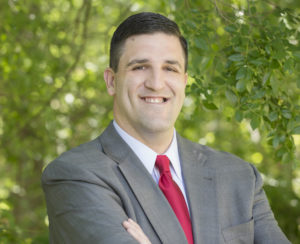 Jovan Ruzic – 14U Head Coach
Background:
Jovan Ruzic was born and raised in the "Land of Basketball" in Belgrade, Serbia, where he excelled playing for the Belgrade Red Star.  His skills also landed him on the Yugoslavian U-14 National Team.  He moved to United States in 1998 when he received a full athletic scholarship to play basketball at Riverdale Baptist high school in Maryland.  He attended North Marion high school in 1999-2000, at which was named Second-Team All-State during his senior year.  Upon graduation, he attended and played basketball for Montgomery College in Rockville, MD for two years under Head Coach Steve Hobson, who led the team to win the Division III National Championship tournament.  Jovan then received a full athletic scholarship from Atlanta's Morehouse College, where he played basketball – starring in two Elite Eight tournaments – and graduated with a BA in Business Administration.  Soon after, he played in the European Professional Basketball League for the Red Star Belgrade.  Jovan later departed professional basketball for other pursuits, but has continued his commitment to the game of basketball.  He officiated high school basketball for the past five years in Northern Virginia and has volunteer coached several recreational leagues of varying age groups in the area.
Jeff Lynn – 14U Assistant Coach
Coaching Experience:

Joe Sullender – 13U Head Coach
Coaching Experience:
20+ teams SYA, Matrix, PSPA, Hoop Magic
Joe Sullender spent the last 10 years coaching basketball in the area, coaching dozens of teams ranging from 2nd to 11th grade at various levels.  Coach Sullender's focus is on the fundamentals and man-to-man defense, as well as teaching youth the nuances of being a good team basketball player.  In addition to coaching the 12U team, Coach Sullender is also assisting an 11th grade girls AAU team.  Basketball is one of his life-long passions, he is very excited to start the season with his 12U team!

Bill Giery – 13U Assistant Coach
Coaching Experience:

Sean Holcombe – 13U Head Coach
Background:
Coach Sean has a talent for bringing teams together.  His ultimate focus has always been on developing kids to become basketball players and better people.  He keeps his team focused on the mantra "Get better every day."
Coaching Experience:
6 year NOVA Cavs Coach
3 year as head coach
2 year as head coach in VYI
Current Front Office Manager, Sheraton Reston Hotel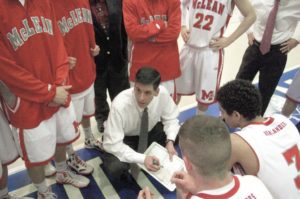 Kevin Roller – 12U Head Coach
Coaching Experience:
Current Head Coach, James Madison high school
19 year high school coach – 10 years as head coach
3 years at Madison HS – 2017 Liberty Conference & Northern Region Champion
6 years at McLean HS – 2012 Liberty District Champions & Northern Region Semifinalist
Johns Hopkins University graduate, former college basketball player for the Blue Jays
Tom Ferrick – 12U Assistant Coach
Coaching Experience:
Former high school head coach (McLean HS)
10 plus years of HS coaching experience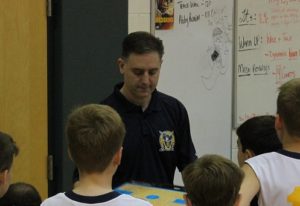 Chris DeSenti – 11U Head Coach
Background:
Coach DeSenti is excited to start his second year with the NOVA Cavs. He has 7 years of experience head coaching and assisting, including CYO and County youth basketball teams.
Coach DeSenti approach the game with a development focus for youth players. He strives to find the right balance of developing confidence and individual potential, teaching them to apply their skills within a structured game plan, and up leveling the competitive level of team play.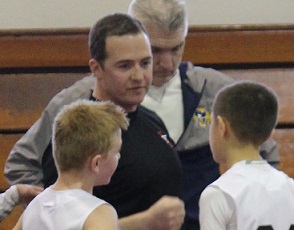 Sean Toole – 11U Assistant Coach
Background:
Coach Toole is a Northern Virginia native who is excited to be back with the NOVA Cavs for a second season.  He has eight years of experience coaching 8U-12U boys and girls basketball in local, county and AAU leagues.
Coach Toole focuses on continuous improvement of players mentally and physically both on and off the court.  His goal is to have his players ready to take on tough challenges with vigor and succeed when faced with adversity.