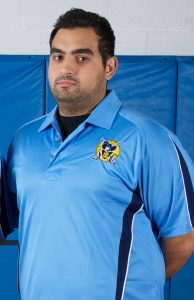 Shawheen Dashti – 17U Head Coach
Background:
Coach Dashti is completing his first year as a varsity assistant at Fairfax High School after finishing 7 seasons at Langley High School.  At Langley he served as a Freshman Head Coach, JV Head Coach, JV Assistant and Varsity Assistant.
Coach Dashti will be entering his 7th season with the Cavs.  He spent 3 years coaching with Jerry Lin and Brian Doyle with one of the Cavs most memorable teams.  He is excited to continue year 3 as a head coach with the NOVA Cavs.  He is also serving as an admin for the program again this season.
Coaching Experience:
Current Varsity Assistant, Fairfax High School
7 year high school coach Langley High School
7 year NOVA Cavaliers AAU Coach
Great Falls Select 11U Division 1 Co-Coach
George Mason University graduate
2 years as Freshman Head Coach, Langley High School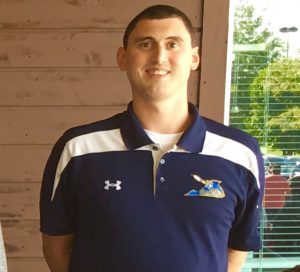 Austin Whitehorne – 17U Assistant Coach
Background:
Coach Whitehorne enters his third year with the NOVA Cavaliers AAU Basketball Program as an assistant coach under Shawheen Dashti.  Whitehorne has coached at Langley High School for the past 5 years and served as both the head coach and assistant coach for the boys freshman basketball team.
Coach Whitehorne played all 4 years of high school basketball at Cox High School in Virginia Beach and played one year of junior college basketball at Tidewater Community College.  Whitehorne is a proud Virginia Tech graduate with a master's degree in career and technical education, and a bachelor's degree in business management.
Coach Whitehorne teaches economics, personal finance, and programming at Langley High School in McLean, VA, and loves making a positive impact as a coach and educator.  Whitehorne recently married his college sweetheart Jordan, and has enjoyed being newlywed.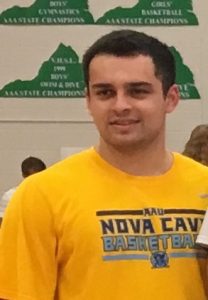 Ross Callaghan – 17U Assistant Coach
Background:
Coach Callaghan is entering his second year with NOVA Cavaliers as an assistant under Shawheen Dashti.  Coach Callaghan played 3 years of varsity basketball for Langley high school in McLean, VA where he earned Second Team All-Conference honor his senior year.  He is currently a senior at James Madison University majoring in Finance.
Experience:
Three year letter winner at Langley HS
Two year starter
Second Team All-Conference Player
District All-Tournament Player
Currently attending James Madison University
Langley summer league head coach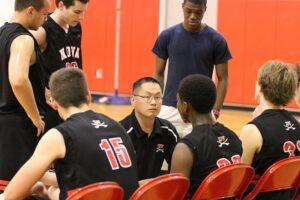 Jerry Lin – 16U Head Coach
Coaching Experience:
Current Varsity Assistant Coach, Fairfax High School
13 year high school coach
9 years at Marshall HS
2 years as Varsity Assistant at Freedom South Riding HS
NOVA Cavaliers AAU Head Coach
George Mason University graduate
Current Intervention Support Specialist, Marshall High School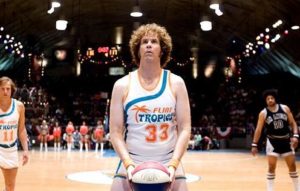 Mike Barbee – 16U Assistant Coach
Coaching Experience:
Current Head Varsity Coach, Fairfax High School
14 year high school coach
7 years as a head coach
3 year NOVA Cavs Coach
Coach of 7th grade FPYC Travel Team
5 year coaching in Turnpike Basketball
Christopher Newport University graduate
7 years coaching at W.T. Woodson high school
Current History Teacher, Fairfax High School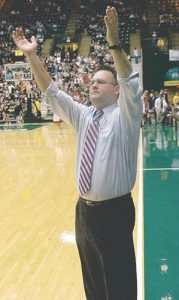 Kevin Weeren – 16U Assistant Coach
Coaching Experience:
24 year high school coach – 10 years as a head coach
8 years at Marshall HS – 2006 Northern Region Runner-Up & State Semifinalist
Northern Region Coach of the Year 2002 and VHSL Coach of the Year 2006.
2 years as Head Coach at Freedom South Riding high school
Current Assistant Athletic Director, Riverside High School

Bruce Fort – 16U Head Coach
Coaching Experience:
10th season at Marshall high school, current varsity assistant coach
Former Northwestern (MD) high school assistant coach
Former Suitland (MD) high school head coach
Physical Education Teacher, Kenmore middle school (Arlington, VA)

Doug Sawitzky – 15U Head Coach
Doug Sawitzky is excited to return to the Cavs after head coaching the Class of 2017 NOVA Cavs from 8th grade through their final high school showcase season.  Over the course of those 4 years, his team won over 100 games together, lots of tournament championships, and had great success each year playing a fun brand of unselfish, ball-moving, team basketball.  Six players from Coach Sawitzky's team are now playing college basketball, all of whom played for Coach Sawitzky and the Cavs for at least 3 years.
Preparation for varsity basketball through player skill and basketball IQ development are Coach Sawitzky's top goals for his players this 15U season.  Between the 4 months of basketball and 40 or so games, players have a tremendous opportunity to learn each week at practices and in games against high level competition.  While there are a number of ways to improve, an AAU season in the right environment with quality instruction will rapidly expedite player growth and translate into being a better player at the high school level and beyond.
Coach Sawitzky is an eight year boys' varsity assistant with the Marshall Statesmen, who have had great success throughout including winning the first basketball district championship in the school's history (2013) and two conference finals appearances (2016 and 2017).  Before coming to Marshall he was an assistant coach for a championship Chantilly travel basketball team and prior to that, he started coaching in the Chantilly Youth Association where he won multiple league championships.  Doug resides in Falls Church and is a school counselor at Marshall High School.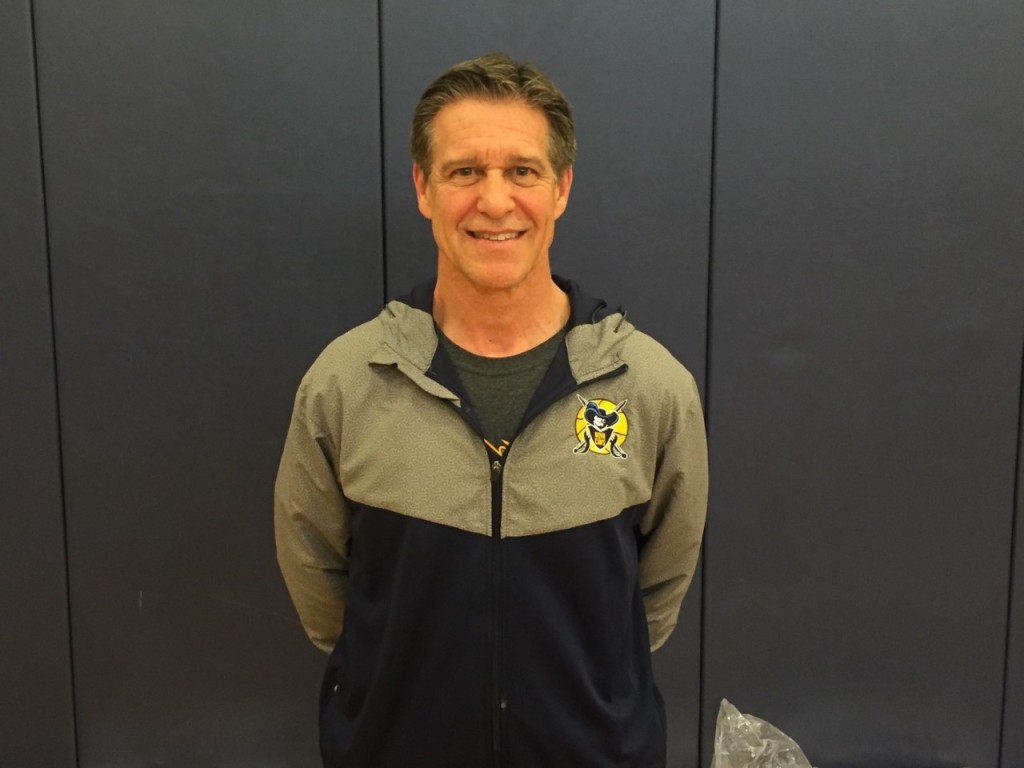 Dale Howell – 15U Assistant Coach
Coaching Experience:
Current Varsity Assistant Coach, Oakton High School
Current Business Teacher, Oakton High School
2 year NOVA Cavs Coach
Over 15 years of head coaching experience with Chantilly Youth Association
Head coach of over 50 squads, with 10+ titles over that span
Emphasis on skill development and fast-paced style of play

Joe Sullender – 14U Head Coach
Coaching Experience:
20+ teams SYA, Matrix, PSPA, Hoop Magic
Joe Sullender spent the last 11 years coaching basketball in the area, coaching dozens of teams ranging from 2nd to 11th grade at various levels.  Coach Sullender's focus is on the fundamentals and man-to-man defense, as well as teaching youth the nuances of being a good team basketball player.  In addition to coaching the 12U team, Coach Sullender is also assisting an 11th grade girls AAU team.  Basketball is one of his life-long passions, he is very excited to start the season with his 14U team!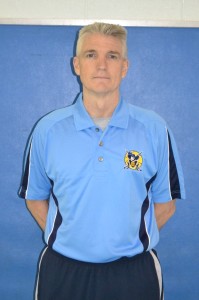 Bill Giery – 14U Assistant Coach
Coaching Experience:
4th year as NOVA Cavs Coach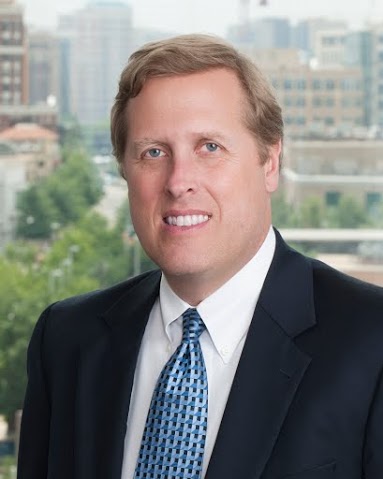 Joe Corish – 14U Head Coach
Background:
Joe grew up on Arlington, Virginia, having attended and played varsity  basketball for Bishop O'Connell High School.  He began coaching both  girls and boys travel and AAU basketball teams in 2001 including Vienna and Chantilly  travel teams at all ages.  In 2002 he formed two boys AAU teams and has coached them in local and  national tournaments throughout the past decade.   Between 2013 and 2015 he was the head coach of the boys varsity high school team at Trinity Christian High School in Fairfax, Virginia.  Joe practices law for Bean, Kinney & Korman, P.C. in Arlington, Virginia,  focusing on commercial lending, real estate and corporate matters by day.  His  primary goals during the AAU season are to teach players how to play  together as a team, continue to develop their individual skills, and stretch them to play beyond their comfort zone so they get the most improvement as possible out of the season.  He wants players to learn to compete to their best ability and with their best effort at all times, and love doing so.

Jim Briody – 14U Assistant Coach
Background:
Coach Briody grew up playing ball on the playgrounds of Rockaway Beach, New York, Al McGuire's hometown.  He graduated from Georgetown University, where he played football for four years, and the University of Virginia Law School.  He currently practices as a lawyer for Volkswagen Group of America and has been coaching basketball since 1999.
Coaching Experience:
5 Seasons AAU Assistant Coach – Vienna Magic
12 Seasons CYO Coach – OLGC (8 seasons in Division 1 of 5)
7 Seasons OLGC House League Coach
17 Seasons as VYI Coach (8 Seasons at high school level)
6 Years OLGC CYO Basketball Commissioner
2 Years OLGC House League Basketball Commissioner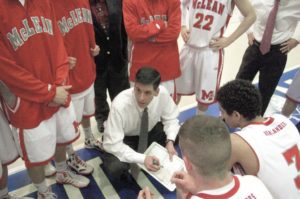 Kevin Roller – 13U Head Coach
Coaching Experience:
Current Head Coach, James Madison High School
20 year high school coach– 11 years as head coach
4 years at Madison HS– '17 Liberty Conference & Northern Region Champion
6 years at McLean HS– '12 Liberty Dist. Champion & Northern Region Semifinal
Johns Hopkins Univ. graduate, former college basketball player for Blue Jays
Tom Ferrick – 13U Assistant Coach
Coaching Experience:
Former high school head coach (McLean HS)
10 plus years of HS coaching experience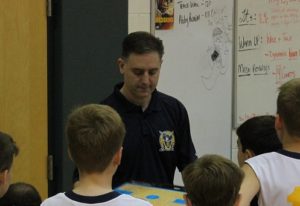 Chris DeSenti – 12U Head Coach
Background:
Coach DeSenti is excited to start his third year with the NOVA Cavs. He has 7 years of experience head coaching and assisting, including CYO and County youth basketball teams.
Coach DeSenti approaches the game with a development focus for youth players. He strives to find the right balance of developing confidence and individual potential, teaching them to apply their skills within a structured game plan, and up leveling the competitive level of team play.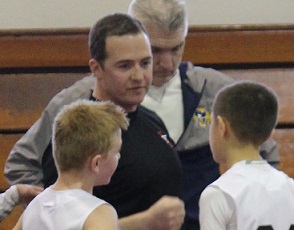 Sean Toole – 12U Assistant Coach
Background:
Coach Toole is a Northern Virginia native who is excited to be back with the NOVA Cavs for a second season.  He has eight years of experience coaching 8U-12U boys and girls basketball in local, county and AAU leagues.
Coach Toole focuses on continuous improvement of players mentally and physically both on and off the court.  His goal is to have his players ready to take on tough challenges with vigor and succeed when faced with adversity.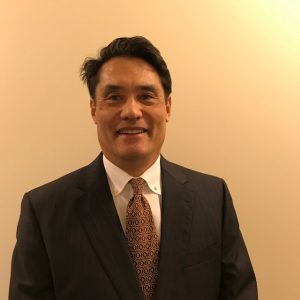 Andrew Nickle – 12U Head Coach
Background:
Coach Nickle has coached basketball for over 28 years at various levels to include: AAU; Fairfax County Youth Basketball League (FCYBL); various spring, summer and fall leagues; and high school summer and fall leagues.  He has been named the Most Valuable Coach in FCYBL for his division twice and has coached players who play/played at the collegiate level.
Coach Nickle has conducted volunteer skill development training over the last 10 years and attended coaching clinics and worked basketball camps over the years. In addition, he has met and observed practices of many college and high school coaches to continue to learn and enhance his coaching skills.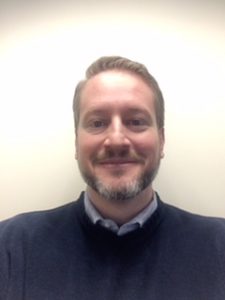 Jason Ballard – 12U Assistant Coach
Playing Experience:
Played college basketball for four years at Cardinal Stritch University as a three-year starter. Faced future professionals during college career: Keith Van Horn (Utah), Antoine Gillespie and George Banks (UTEP), and Nate Huffman (Central Michigan), among others who played overseas. Received Honorable Mention All-
Conference in senior season. Worked out with former NBA players (Fred Roberts; Todd Mundt) for the entire summer before senior year. Also played against professional and semi-professional Division I, II, and III, national basketball teams in Belgium, Denmark, Germany, France, and England.
Coaching Experience:
Coached basketball since 2012 at various levels (2nd – 6th grades) in spring, summer, fall, and winter leagues.
Conducted volunteer skill development training for the past 2 years. Member of demonstration team for Duke Blue
Devils Coach's Clinic and conducted coaching clinics in Alaska for native children and overseas during visit to
Europe.